Listening to music while driving a car helps people relax themselves, just like drinking a cup of coffee on a sunny Sunday afternoon. And for a long distance drive, it is even beneficial to keep people from getting sleepy. It has become a new trend to play Apple Music in car. You may also have a huge collection of Apple Music songs and want to be able to listen to whenever you want while driving. In this post, we'll introduce two kinds of ways for you to enjoy Apple Music in your car.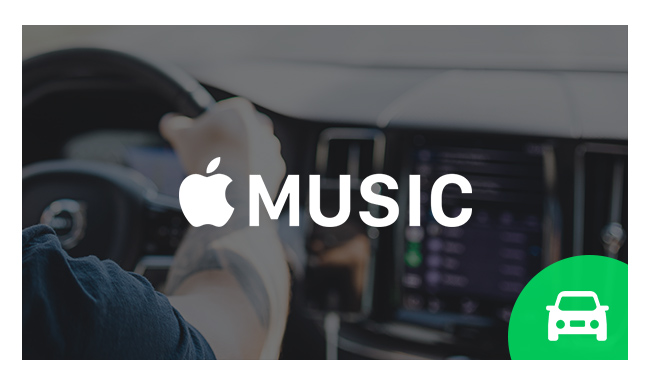 1. Enjoy Apple Music Songs in A Car with iPhone
Apple Music is a powerful new candidate in the music streaming world. Once subscribed to the service, you can listen ad-free to over 100 million songs, online or off. There are a number of ways to play Apple Music song from your iPhone or other device with Apple Music app on car stereo. This makes sense because that is where your offline Apple Music tracks sits, and where you already have a data connection to stream music.
USB or AUX-IN port: Besides connecting iPhone to your car via Bluetooth, if you have a stereo USB or AUX-IN port, you can connect your iPhone to the car with the provided USB or AUX-IN cable. Before that, you need check the manufacturer's instructions to make sure you have the correct cable for your device.
Bluetooth: This is by far the easiest way and wireless way to stream Apple Music in your car. For that almost every modern car is equipped with the function of Bluetooth. The process to connect your iPhone to your car is quite simple. On your iPhone, swipe up from the bottom to open Control Center, then tap Bluetooth icon twice to turn Bluetooth off and back on. Pair your car stereo with it by referring to the user manual. After they get matched, you are able to play Apple Music songs from iPhone in car.
Apple Carplay: CarPlay is the smarter, safer in-vehicle interface to operate your iPhone, and now reaches another level by being featured in a KENWOOD multimedia receiver. If your car is compatible with CarPlay, then it is a nice option, as well. It has a lot of practical functions, such as making phone calls, receiving and replying messages or asking for the directions. But it is only workable for iPhone 5 and later running iOS 7.1 or higher. To use it, you need to turn on Siri first. Then plug your iPhone into the USB port. While driving, you just need to ask Siri to play songs from Apple Music.
2. Play Apple Music in A Car without iPhone
There are multiple ways to stream Apple Music in your car with iPhone. However, if you don't have an iPhone or devices with an Apple Music app, only take a Window Phone or Android tablet, what can you do? How can you play Apple Music in the car without Apple Music app? Luckily, there are also two methods to help you play Apple Music in a car without Apple Music app.
Method One: Transfer Apple Music to USB Flash Drive
It must be mentioned first that all of Apple Music song are protected, so you can't copy Apple Music to USB flash drive or other unsupported devices directly. To transfer Apple Music to your USB flash drive for playback in your car, you need to record Apple Music songs.
NoteBurner Apple Music Converter could be the best choice to record Apple Music songs and playlists and convert Apple Music files, audiobooks, or other downloaded music from iTunes or Apple Music to MP3, FLAC, AAC, AIFF, WAV, or ALAC format. And it is capable of converting any Apple Music files, iTunes audio file at 10X faster speeds with keeping lossless audio quality.
The following is the detailed tutorial to guide you to transfer Apple Music to USB flash drive.
Step 1 Download and Launch NoteBurner Apple Music Converter. If you're a Mac user, please select "Apple Music web player" download mode.
Step 2 Open an Apple Music playlist on the web player window and click the button "Add" to and it will show you all of the songs in the playlist. You can choose any song you want to convert.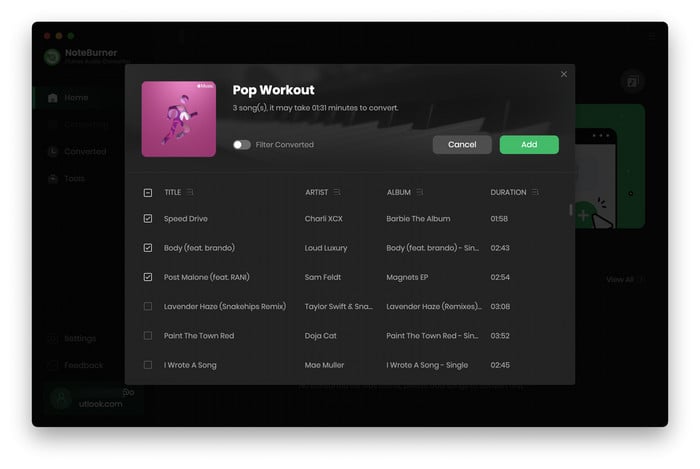 Step 3 After the successful adding, please click the button "Settings" to choose the output format as you need, in the pop-up window, you can set output path, output quality, and output format including WAV, AAC, MP3, AIFF, FLAC, and ALAC.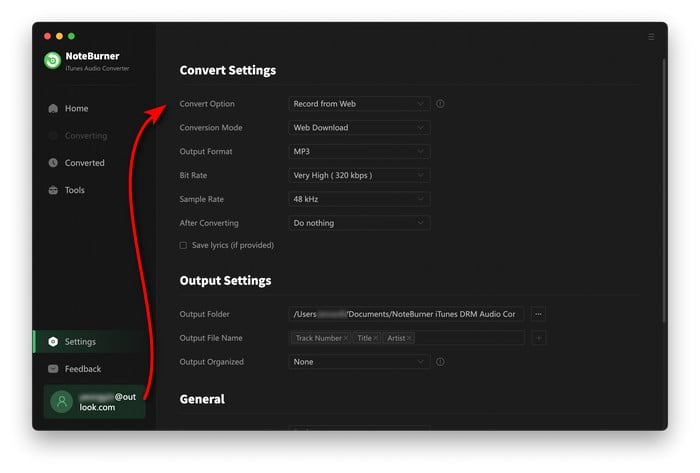 Step 4 After completing the above steps, the final one is clicking the button "Convert". Just a few second, it will succeed.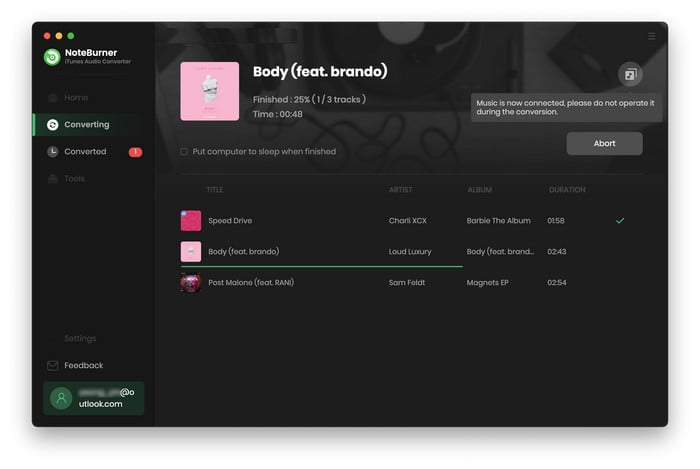 Step 5 Last, plug the USB into your Mac, and move the converted Apple Music songs to USB for enjoying in your car.
Method Two: Burn Apple Music to A CD
If your car CD player can play digital formats such as MP3, FLAC, WAV or AAC, then you can try to burn your Apple Music songs onto an audio CD to play in your Car. The first thing to do is to record and convert your favorite Apple Music tracks with the help of NoteBurner Apple Music Converter. After that, you can import the converted Apple Music to iTunes and insert a blank disc into computer, and then right click the playlist you create to import converted Apple Music. In the drop down list, select "Burn Playlist to Disk" to burn them to a CD.
Detailed tutorial: How to Burn Apple Music Songs to CD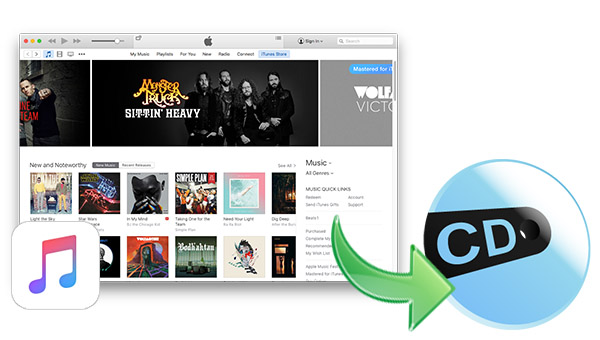 3. Conclusion
For those who just want to play Apple Music from their iPhone, then the first kind of way to connect your iPhone with your car via cable, bluetooth or Apple CarPlay is best options. But for those who don't have an iPhone or devices with an Apple Music app, and want more capability such as keep the Apple Music playable even after the subscription ends, then you need transfer Apple Music to a USB drive or burn them to CD with the help of NoteBurner Apple Music Converter.