YouTube Shorts and TikTok have revolutionized the way users consume and create short-form video content. These platforms have captured the attention of millions worldwide, offering a seamless and engaging video experience. YouTube Shorts, in particular, has emerged as a strong competitor to TikTok, attracting a massive user base with its unique features and accessibility. However, users often wish to download Shorts videos in MP4 or AAC format for offline viewing, sharing, or repurposing. Unfortunately, YouTube Shorts lacks a built-in option for direct downloads, prompting users to seek alternative solutions.
In this article, we will show you the best tool to download YouTube Shorts in MP4 or AAC format. Additionally, we will share valuable tips on how to find the perfect music to accompany your Shorts creations, enhancing their impact and appeal.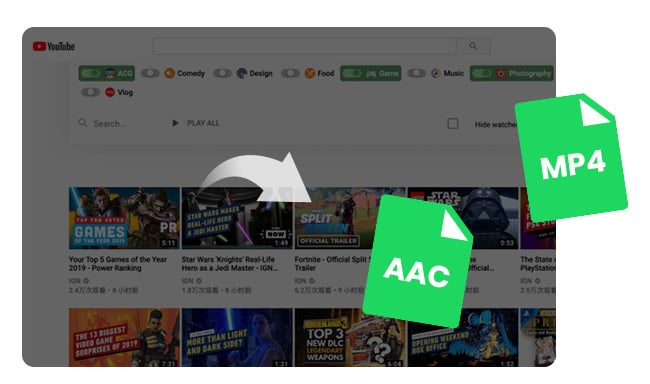 To overcome the challenge of downloading YouTube Shorts videos, we recommend using the NoteBurner YouTube Video Downloader. This reliable and efficient tool is designed to cater specifically to YouTube videos, including Shorts. The best part is that this tool is totally free!
NoteBurner YouTube Video Downloader offers a range of impressive features that make it the ideal choice for downloading YouTube Shorts. It supports various platforms, including Windows and macOS, ensuring accessibility for a wide range of users. Additionally, it enables downloading videos in MP4/MKV format, allowing you to enjoy your favorite Shorts offline. Moreover, if you wish to extract the audio from a Shorts video, NoteBurner YouTube Video Downloader allows you to download the audio in high-quality M4A or WEBM format.
Features of NoteBurner YouTube Video Downloader:
Download any video from YouTube for free.
Support downloading music from YouTube.
Best video quality, and fast download speed.
User-friendly and intuitive interface, easy-to-use.
No bundled program or extra fee.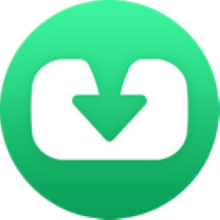 A Step-by-Step Guide to Download YouTube Shorts Videos to MP4/ AAC
Here's a simple guide to help you download YouTube Shorts videos to MP4 or AAC format using NoteBurner YouTube Video Downloader:
1

Launch NoteBurner YouTube Video Downloader

Download and install NoteBurner YouTube Video Downloader from NoteBurner's official website.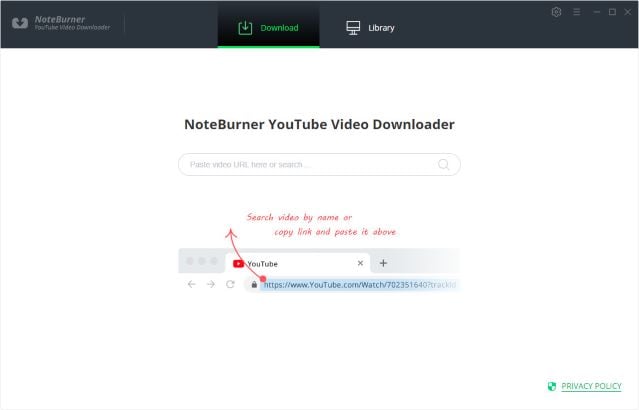 2

Choose Output Settings

Click the Gear icon in the upper right corner of the interface to access the output settings. Customize preferences such as video quality (High, Medium, and Low), subtitle language, simultaneous download, and output path. In the simultaneous download option, you can select the number of videos to download at the same time.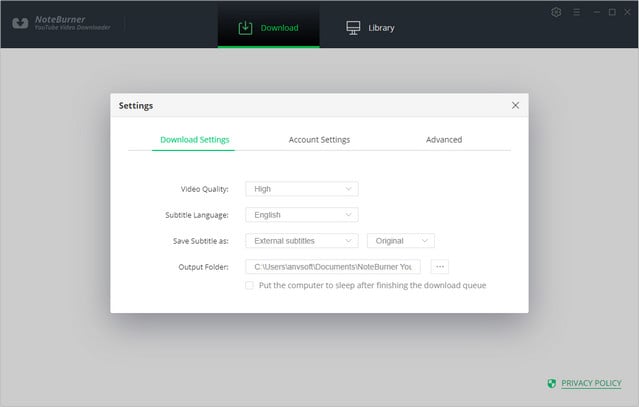 3

Add or Search for Shorts Video

Add a YouTube Short to NoteBurner by copying and pasting its link into the search box. Alternatively, you can enter keywords related to the video to search for it.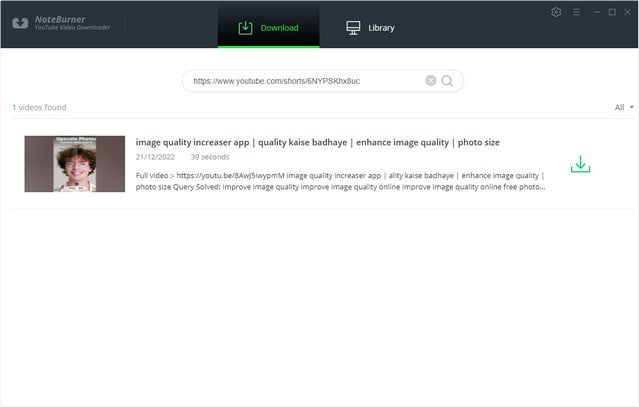 4

Customize Advanced Settings

Before downloading the video, you can choose advanced download options. Click the advanced setting button icon in the corner to open the Advanced Download window. In this window, select the desired video/audio format and quality.
To download a video, choose "Download as Video" in the bottom left corner. Then, select the desired audio and subtitle options in their respective columns.
To download an audio file, choose "Download as Audio". Note that options in the Video and Subtitle columns are not available for audio downloads.
To download subtitles as separate files, choose "Download as Subtitles".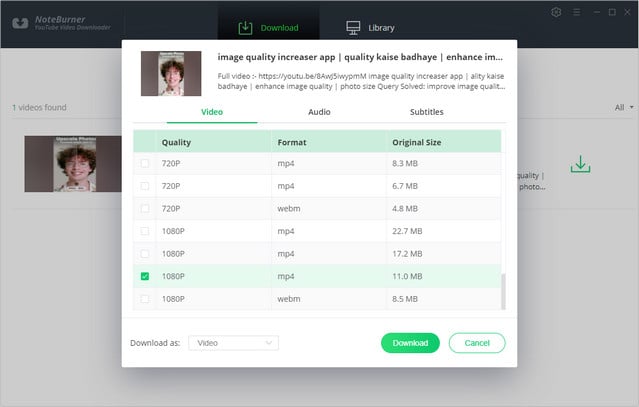 5

Download YouTube shorts to MP4/AAC

Click the download icon to initiate the video download. The video will be saved automatically to the folder you selected in Step 2. You can check the downloaded video in the Library icon and locate it using the File icon.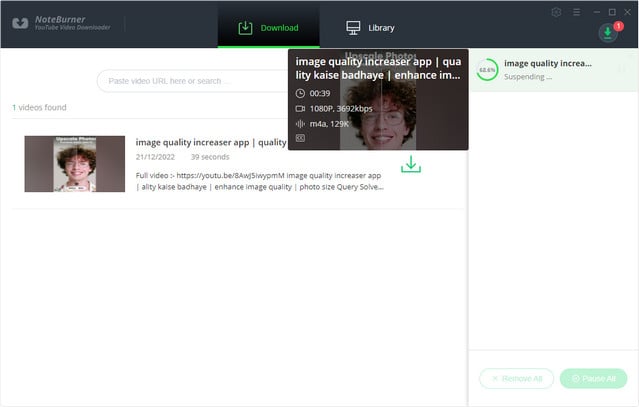 ---
Tips and Tricks for Finding the Perfect Music for Your YouTube Shorts
Finding the perfect music for your YouTube Shorts can greatly enhance the impact and appeal of your videos. Here are some tips and tricks to help you in your search:
1 Identify the mood and theme of your Shorts and choose music accordingly.
2 Utilize the YouTube Shorts Music Tool to access a curated collection of songs specifically for Shorts.
3 Utilize the extensive music catalog of YouTube Music by accessing it with a YouTube Premium or YouTube Music Premium account (tutorial to get YouTube Music tracks in MP3).
4 Explore YouTube Audio Library for a wide range of free, royalty-free music options.
5 Leverage music streaming platforms like Spotify or Apple Music to discover trending tracks.
6 Collaborate with musicians or music producers to create custom music for your Shorts.
7 Use the "Sound Effects" feature on video editing software to add unique audio elements.
8 Explore various music genres and styles to find the perfect complement for your Shorts.
9 Consider using instrumental tracks to avoid copyright issues.
10 Respect copyright restrictions and always give credit to original artists when necessary.
Conclusion
Downloading YouTube Shorts to MP4 or MP3 format opens up a world of possibilities for creators and viewers alike. By using the reliable and efficient NoteBurner YouTube Video Downloader, you can effortlessly save your favorite Shorts videos to MP4/ AAC format locally and enjoy them offline. Start using NoteBurner today and unlock the full potential of YouTube Shorts, taking your creativity and content to new heights.