10+ Best Portable Music Players with Tidal Integration
People often choose to use portable music players to stream Tidal songs for a variety of reasons. One of the main reasons is that they prefer to have a separate device dedicated to playing music, rather than relying on their phone for everything. But how can we connect Tidal to a specific MP3 player? or what're the best music players that support Tidal? Read on and you'll get the final answer in this article.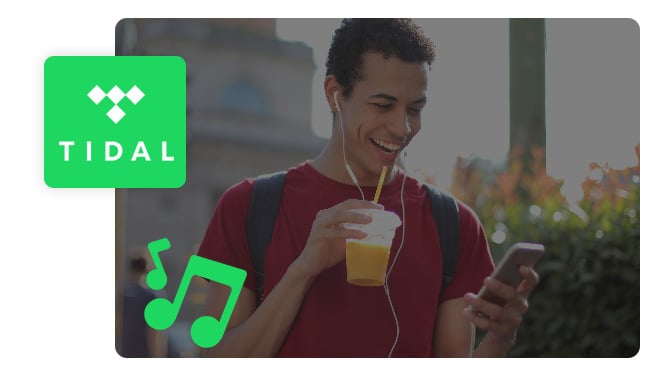 Part 1. Can I Use Tidal Connect on My Portable MP3 Player?
Tidal Connect is a sync feature that allows users to seamlessly stream music from cloud straight to the compatible devices such as smart TVs, soundbars, speakers or others. With Tidal Connect, you no longer have to rely on Bluetooth or Wi-Fi connections to enjoy your favorite Tidal tunes.
If you're an avid listener to music, you should wonder if you can use Tidal Connect on a portable MP3 player. Unfortunately, the answer is no. Tidal Connect requires a network connection and the intergration with Tidal support. It's despressed to tell that only a limited devices work with Tidal Connect, and the portable music player isn't on the list.
Learn More on Tidal Connect Supported Services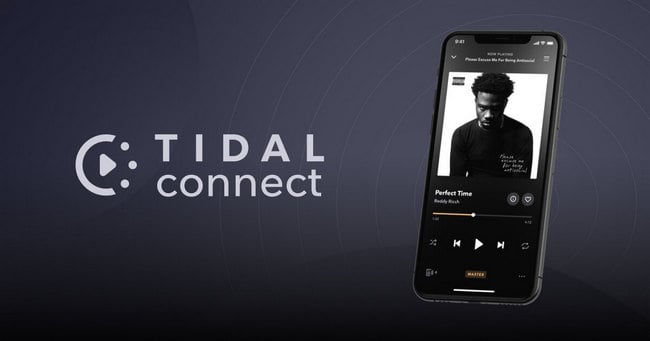 However, though you can't use Tidal Connect for music streaming on MP3 player, you can still download Tidal app on your portable music players for music playback. You could find 10+ best music players that work with Tidal app in the following part.
Part 2. 10+ Best Tidal Portable Music Players - Online Playback
Looking for the best Tidal portable music player can be a daunting task, but from this part, you can easily find the perfect option. It's worth noting that you can only play Tidal tracks online on the following music players, the offline download feature is not available on these portable players.
Note: For those who want to download and stream Tidal music on any generic portable music player offline, just directly go to the next Part 3.
2.1 HiBy Portable Music Player
Models with Tidal Support: HiBy R2, HiBy R3 Pro, HiBy R6 Pro
The HiBy portable music players are one of the best options available for high-quality Tidal music playback on the go. This small device packs a punch, delivering crystal-clear sound with minimal distortion. After June 2021, some of its models can easily stream users' favorite tracks directly through the Tidal app on HiBy player. So whether you're a die-hard audiophile or a casual listener, the HiBy music player is definitely worth considering for your HiFi or MQA music playback needs.
Learn More on HiBy Music Partners with MQA to Offer Hig Fidelity Audio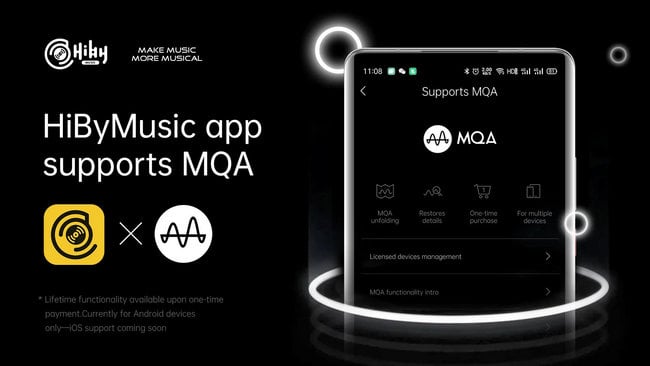 2.2 Astell&kern Portable Music Player
Models with Tidal Support: Astell&kern A&norma SR25, Astell&kern KANN Cube, Astell&kern A&ultima SP1000M, Astell&kern A&futura SE180, Astell&kern A&ultima SP2000
Astell&Kern is a brand of portable high-resolution audio players that has been making waves in the audio industry. Astell&Kern music players are designed to deliver rich and detailed audio that is faithful to the original recording, making them a favorite among audiophiles and music enthusiasts alike. The good news is, you can use Astell&Kern music players with Tidal, allowing you to enjoy high-quality, lossless audio when going outside.
Learn More on Astell&Kern + Tidal Support

2.3 FiiO Portable Music Player
Models with Tidal Support: FiiO M7 Player, FiiO M11 Pro, FiiO M15
FiiO music player is another exceptional device that every music connoisseur must have in their collection. This cutting-edge gadget provides the ultimate listening experience, eliciting nuanced details in sound, and giving listeners a comprehensive understanding of every instrument in the song. With FiiO music player, it is relatively easy to get Tidal app running. All you need to do is download and install the Tidal app on FiiO, log in to your Tidal account, and start playing your lossless favorite tracks.

2.4 Activo Portable Music Player
Model with Tidal Support: Activo CT10
Activo, a leading music player brand, has already announced that its Activo CT10 supports Tidal - the high-fidelity music streaming service. This means that Activo CT10 users can experience Tidal's extensive library of over 90 million songs in lossless quality, creating an immersive and ultra-high-quality listening experience.
Learn More on Activo CT10 + Tidal Support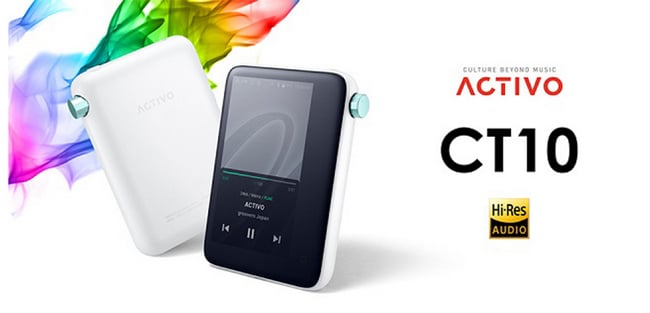 2.5 Onkyo Music Player
Model with Tidal Support: Onkyo DP-X1A
Onkyo music player is a versatile audio device that offers excellent music playback in a portable form factor. Its Onkyo DP-X1A is a popular model that has garnered attention amongst audiophiles for its ability to play Tidal music. This version supports lossless HiFi & MQA quality streaming, allowing you to enjoy your collected songs in full studio quality.
Learn More on Onkyo + Tidal Support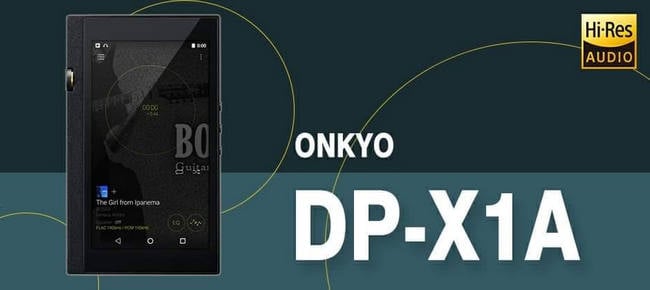 Part 3. Play Tidal Songs on Any MP3 Player - Offline Playback
If you prefer to download and stream Tidal music on a portable music player without an internet connection, NoteBurner Tidal Music Converter is the perfect solution.
This powerful NoteBurner tool allows you to download songs from Tidal to common music formats that can be played on any MP3 player, such as MP3, AAC, FLAC, WAV, AIFF, or ALAC. It's an essential tool for any music lover who looking to take their Tidal listening experience to the next level.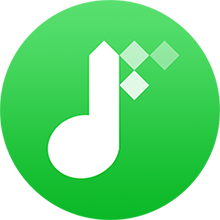 Features of NoteBurner Tidal Music Converter:
Convert Tidal HiFi Plus, Tidal HiFi, and Tidal Free music;
Convert Tidal Music to MP3, WAV, FLAC, AIFF, AAC, or ALAC;
Keep Lossless High-Fidelity and Master Quality;
5X faster speed; Keep ID3 tags and metadata;
Support the latest version of Tidal;
Try It Free

Try It Free

Free Upgrade
Learn more on how to use NoteBurner Tidal Music Converter to download songs from Tidal to computer, then transfer Tidal audio files to any portable music player to listen offline.
Step 1 Download and open this NoteBurner tool on your desktop. Then copy and paste the playlist link from Tidal app to NoteBurner.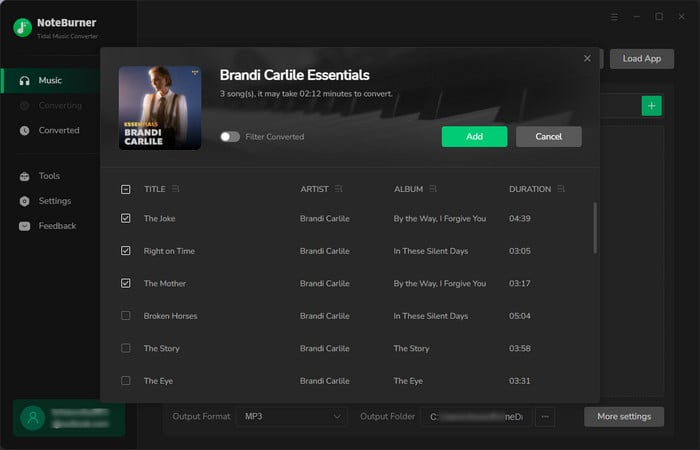 Step 2 Go to NoteBurner's setting window, and then select conversion mode, output format, output quality, and so on.
Tips: Select "Tidal Record" mode + "AUTO" output format to download Tidal titles with 100% HiFi or MQA quality retained.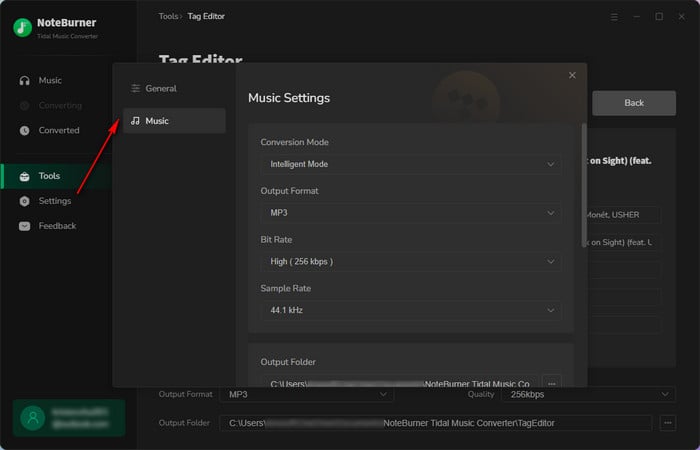 Step 3 Click "Convert" to start downloading Tidal music to computer.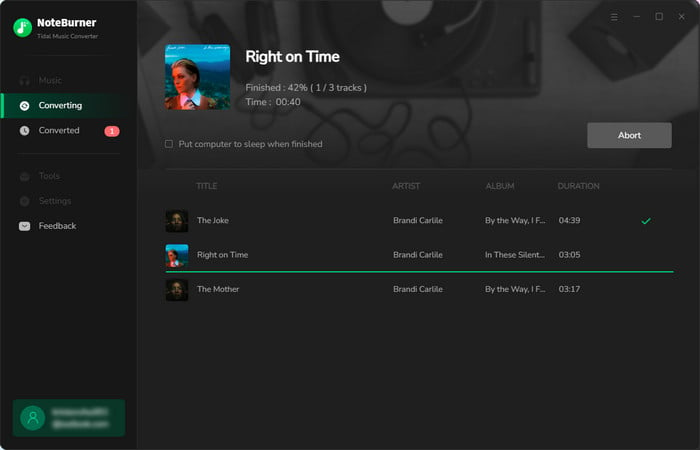 Step 4 Once finished, go to the "Converted" window and you'll find all downloaded Tidal music content.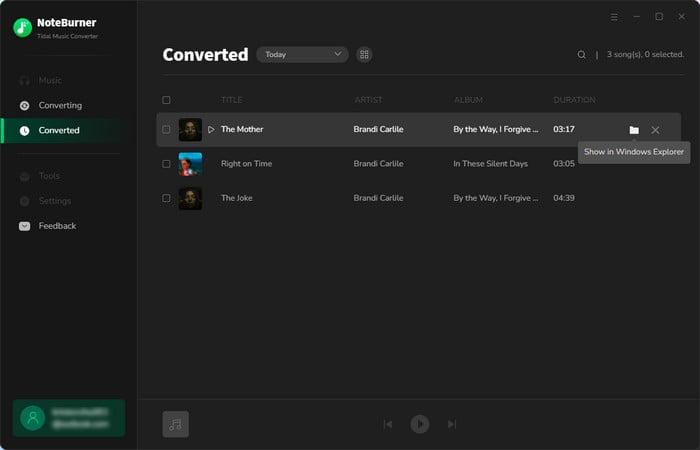 Now, connect your MP3 player or any portable music player to computer, then simply drag and drop Tidal music files to it. After transferring, you can play Tidal music on that music player offline anywhere and anytime. The Tidal titles will stay on your device forever even after the subscription ends.
Conclusion
Tidal Connect is available only on some selected device, and unfortunately, portable music players are not in the list. If you wanna stream Tidal content on a portable music player, you can use the MP3 players that support Tidal app and listen to music online.
Or you can also use NoteBurner Tidal Music Converter to extract regular audio files from Tidal service. After that, you can unlimitely copy Tidal music files to any music player and enjoy without internet.
Note: The trial version of NoteBurner Tidal Music Converter supports to convert the first three minutes of each audio file for sample testing. If the program meets your need, please buy a license to unlock the time limit.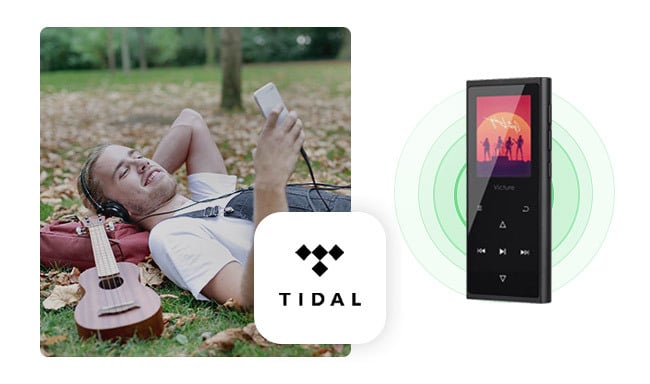 Learn more on how to transfer Tidal Music to MP3 player by using the best Tidal Music Converter from NoteBurner.
---
What's next? Download NoteBurner Tidal Music Converter now!
---
YouTube Video: How to Download Tidal Music to Computer