15+ Best Streamers for Tidal Audiophiles
If you have already subscribed to Tidal, it's time to enhance your music experience by using a top-notch streamer that supports Tidal Connect. So here we have compiled a list of 15+ high-quality and affordable streamers. Go through the list below and pick a preferred one to enjoy your favorite Tidal HiFi or Tidal MQA tracks like never before!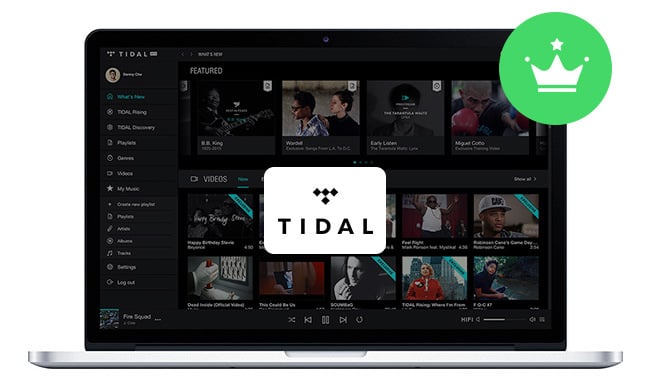 How to Choose a Good Tidal Connect Streamer?
Choosing a good Tidal streamer needs to consider various factors to ensure that it suits your preferences and specific needs. Here are some key considerations you must notice:
Audio Quality: It's primary to choose a streamer that supports the Tidal high-resolution audio.
Connectivity: Internet, WiFi, or Bluetooth support is important when you need to connect your phone and streamer.
DAC: An internal or external DAC may impact audio quality.
Streaming Service Compatibility: The streamer needs to support Tidal platform, and it's better if it also supports other services like Spotify, Apple Music, Amazon Music, etc.
Budget: Align your budget with your streaming needs and preferences.
15+ Best Streamers to Listen to Tidal HiFi & MQA
#1. Audiolab 6000N Play
Price: $699.99
Integrated Services: Spotify, Tidal, HDtracks, Deezer, Qobuz, Amazon Music, Napster, TuneIn, iHeartRadio and SiriusXM
The Audiolab 6000N Play, introduced to the market in 2019, lacks support for Apple AirPlay, Bluetooth, or Chromecast. However, it excels in high-res music playback from Amazon Music HD, Qobuz, and Tidal. The 6000N Play supports hi-res audio, capable of receiving data at a remarkable 24-bit/192kHz resolution over Wi-Fi. Furthermore, the Audiolab device includes an internet radio app, providing access to thousands of online stations.

#2. Naim Audio Series
Price: From $3799 to $22,999
Suggested Tidal Streamers: Naim Uniti Atom, Naim ND 555, Naim ND 555/555 PS DR, Naim ND5 XS 2
Integrated Services: Spotify, Apple Music, TIDAL and Qobuz
Naim Audio is a UK-based audio company that has earned a reputation for producing top-of-the-line audio equipment, including amplifiers, streaming players, and loudspeakers. They offer seamless streaming integration with leading services such as Tidal, Spotify, Qobuz, etc. Whether you're a professional DJ, a music lover, or someone who just appreciates high-quality audio, Naim Audio has a solution that will satisfy your unique needs.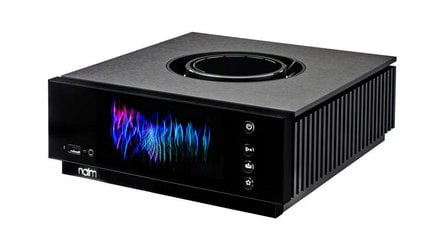 #3. Cambridge Audio Series
Price: From $499 - $5000
Suggested Tidal Streamers: Cambridge Audio Evo 75, Cambridge Audio CXN (V2), Cambridge Audio Edge NQ, Cambridge Audio Evo 75, Cambridge Audio MXN10
Integrated Services: Spotify, TIDAL, Qobuz, Deezer
Known for offering products at competitive prices, Cambridge Audio bridges the gap between affordability and elite sound quality. In addition, its products support an array of popular streaming platforms such as Tidal, Spotify, Deezer, etc. It's also the best option for those who want audio performance and quality, without sacrificing affordability.

#4. NAD Electronics
Price: From $ 349 - $4999
Suggested Tidal Streamers: NAD M33, NAD C 658, NAD CS1
Integrated Services: Spotify, Amazon Music, TIDAL, Deezer, Qobuz, Bugs, IDAGIO, KKBOX, Napster, Neil Young Archives, nugs.net, QPlay, Qsic, SOUNDMACHINE, Tunify
For over 45 years, NAD Electronics has been a brand that has become synonymous with great quality in audio and video. What sets NAD apart is its advanced music management software called BluOS, letting Tidal enthusiasts easily connect and control their streaming music with a smartphone, tablet, or a dedicated CI controller.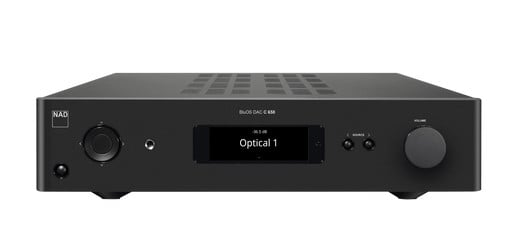 #5. Bluesound Node 2i
Price: $499
Integrated Services: Spotify, Amazon Music, TIDAL, Deezer, Qobuz, HighResAudio (VAULT Required), Napster, KKBox, Bugs, Taihe Music ZONE, SoundMachine, IDAGIO, OraStream
The Bluesound NODE 2i offers cutting-edge Bluetooth aptX HD, enabling seamless 24-bit audio streaming from your mobile device and the transmission of studio-quality sound to compatible headphones and speakers. Additionally, its advanced DAC technology empowers the NODE 2i to decode and stream Tidal MQA files, delivering lossless audio at its finest.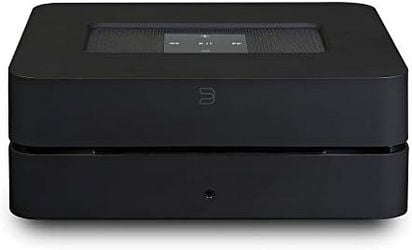 #6. Linn Network Music Players
Price: From $6,370 - $42,000
Suggested Tidal Streamers: Linn Selekt DSM, Linn Klimax DSM
Integrated Services: TIDAL, Qobuz, Spotify, Roon, TuneIn, Calm Radio
Linn's network players stand out for their compatibility with a wide range of high-resolution audio formats, elevating the audio experience to its fullest potential. Integration with popular services like Tidal ensures seamless music streaming without compromising musical freedom. With versatile connectivity options including wireless, Ethernet, and USB ports, Linn's network music players offer precision, engineering excellence, and unwavering commitment to the art of sound.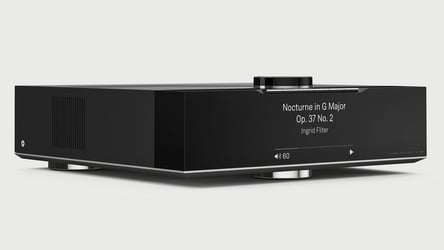 #7. Technics SL-G700M2
Price: $3,499.99
Integrated Services: Spotify, Amazon Music, TIDAL, Deezer, Qobuz
The Technics SL-G700M2 Network Player embodies cutting-edge multi-digital player technology. With advanced digital/analog processing and superior power supply noise reduction, it ensures unmatched sonic clarity. It also supports Chromecast built-in, granting access to numerous streaming services like Spotify, Amazon Music, Tidal, and Deezer. Whether you're a musician or audiophile, the SL-G700M2 offers exceptional audio quality and convenience.

Extra Tips: Best Tidal Downloader with HiFi & MQA Kept
The Tidal Streamers are too expensive to afford? Fortunately, there is a more budget-friendly solution for accessing high-quality Tidal HiFi and MQA streams. By downloading and burning your favorite Tidal digital songs to CD, you can enjoy your music collection without breaking the bank.
NoteBurner Tidal Music Converter is such a reliable tool to help you easily download high-definition songs from Tidal onto your computer. With this NoteBurner tool, you can download Tidal tracks into MP3, AAC, FLAC, WAV, AIFF, or ALAC with no quality loss. So now, say hello to your own personal Tidal music collection!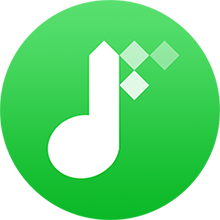 Features of NoteBurner Tidal Music Converter:
Convert Tidal HiFi Plus, Tidal HiFi, and Tidal Free music;
Convert Tidal Music to MP3, WAV, FLAC, AIFF, AAC, or ALAC;
Keep Lossless High-Fidelity and Master Quality;
up to 10X faster speed; Keep ID3 tags and metadata;
Support the latest version of Tidal.
Try It Free

Try It Free

Free Upgrade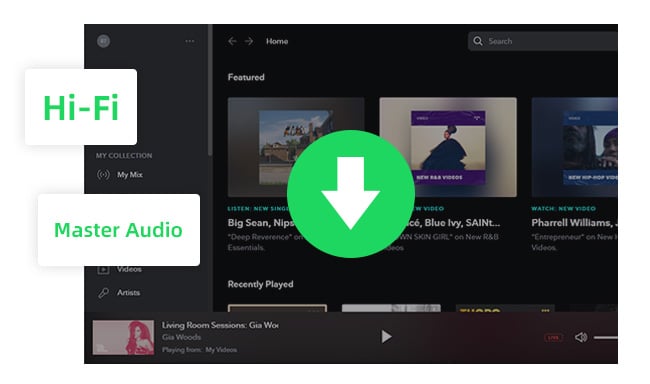 If you're a Tidal subscriber, then you might be interested in downloading your music for offline listening. Read this article to learn about an alternative way to download Tidal music in HiFi or MQA.
Conclusion
From the above, you should get various streamers that support Tidal Connect or some other streaming services. Just choose the one that meets your requirements the best. If you are looking for the cheapest Tidal Connect streamer, have a look at the NAD Electronics CS1, which costs only US$349.
Alternatively, you can also use NoteBurner to download Tidal songs offline, then you can stream your high-quality Tidal Music on any stereo with ease.
Note: The trial version of NoteBurner Tidal Music Converter supports to convert the first 1 minute of each audio file for sample testing. If the program meets your need, please buy a license to unlock the time limit.
---
What's next? Download NoteBurner Tidal Music Converter now!
---
YouTube Video: How to Download Tidal Music to Computer