Top 7 iTunes M4P Converter – Convert iTunes M4P
Before 2009, iTunes music files are encoded with "FairPlay" protection; most of them need to pay. And even Apple has removed this protection from iTunes music, the iTunes M4P music now is free, what you have purchased during that time are still protected. These M4P files can usually only be opened with iTunes and the computer must be authorized.
If you purchased any M4P music file between 2003 and 2009, and want to play these M4P files to other devices without using iTunes, like MP3 player, Android Smartphone, PS4 and the like, but still be troubled by the restriction. Don't worry, here this article will introduce 7 best M4P Converter to help you record these M4P files, and convert them to MP3 format for freely enjoying.
NO.1: NoteBurner iTunes Audio Converter
NoteBurner iTunes Audio Converter ( For Mac & For Windows) is a professional and simple Apple Music Ripper or Converter that allows you to any audio which can be played in iTunes, such as Apple Music files, audiobooks, iTunes music or other downloaded music, to MP3, AAC, FLAC, AIFF, WAV, or ALAC format. It can record Apple Music and produces the plain music format of the song with all metadata kept in 10X fast conversion speed.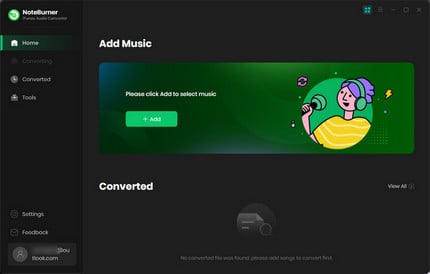 Pros:
Record iTunes M4P music to MP3, M4A, FLAC or WAV;
Convert M4P files, Apple Music files to MP3/AAC/WAV/FLAC/AIFF/ALAC;
Easy-to-use with an intuitive and streamlined user interface;
Convert any audio at 10X faster speed with lossless quality;
Available in Mac and Windows version;
No extra Hardware or Virtual Drive needed.
Cons:
Only support to convert audio;
Need iTunes installed.
Try It Free

Try It Free

Free Upgrade
---
NO.2: NoteBurner Music One
NoteBurner Music One is a powerful and versatile music converter that allows users to convert Apple Music, Spotify, Amazon Music, Tidal, YouTube Music, Deezer, Pandora Music, and Line Music to MP3, AAC, WAV, FLAC, AIFF, and ALAC. This advanced NoteBurner software is designed to help more and more music lovers enjoy their favorite tunes on any device, without any restrictions. Additionally, this NoteBurner Music One software also supports batch conversion at 10X speed and high sound output preservation.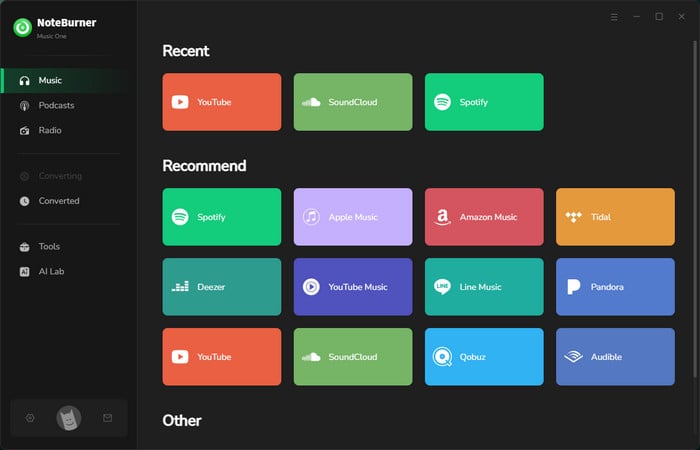 Pros:
Download songs from 8 streaming music services;
Convert streaming music to MP3/AAC/WAV/FLAC/AIFF/ALAC;
Record streaming songs at 10X speed with no quality loss;
Support latest Windows & Mac systems;
Cons:
Only support 8 music platforms currently;
A bit expensive than other NoteBurner products.
Try It Free

Try It Free

Free Upgrade
---
NO.3: myFairTunes
myFairTunes is a free Windows M4P Converter. It can convert iTunes M4P music files to MP3 that can be used for playing on any MP3 players. It is very simple to use, when you run the MyFairTunes on your computer, it will search your M4P tracks, then just click Start button, and this app will convert the M4Ps to MP3 format.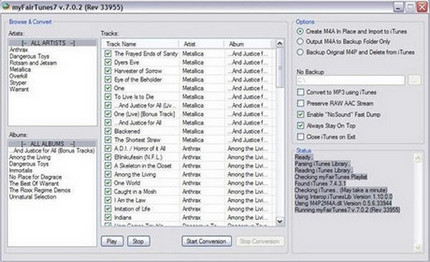 Pros:
It is free (Version 7.0.2 download);
Record iTunes M4P music;
Convert M4P to MP3;
The file size is only 375KB and can be used for low-end computer systems.
Cons:
It is not completely free. It outputs only mp3 at the free stage;
Cannot be used with iTunes versions that are greater than 7.5.0;
It needs Microsoft .NET Framework 2.0, making it difficult to install.
---
NO.4: Aimersoft Media Converter
Aimersoft Media Converter is a multifunctional converter, which can record both videos and audios downloaded or purchased from iTunes.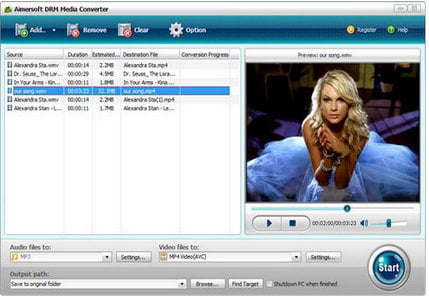 Pros:
Can be used on "Fairplay" for iTunes and "Play for Sure" for Windows Media;
Output plain audio and video files for different devices and players;
Convert M4P files or other music at a superfast 10X speed with ID3 well reserved;
Support self-upgradability for .
Cons:
Only Windows version available;
Errors may occur during conversion;
Require iTunes or Windows Media Player to be installed on the same system;
Need virtual driver.
$35.95 for free upgrade.
---
NO.5: Tune4Win M4P Converter
Tune4win M4P Converter is a specially-designed M4P to MP3 Converter to help people convert M4P, M4B, M4A songs you purchased on iTunes to plain MP3, AAC or WAV formats.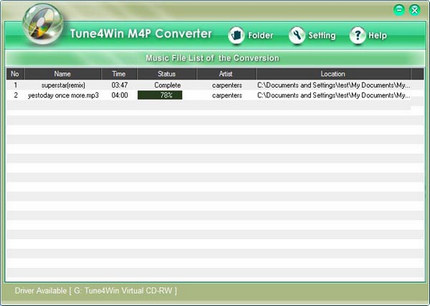 Pros:
Legally and Easily Record from M4P;
Convert M4P to MP3, AAC, WAV Formats;
Support Virtual CD Burner Emulator;
Convert iTunes M4P Music to Diverse Players;
Available in Mac and Windows.
Cons:
Can't record iTunes movies or iTunes audio and video files from other online stores;
---
NO.6: Share usic
Share usic can convert any music files in format like M4P, M4A, WMA, M4B, WAV, MP3, WMA to plain MP3, WMA, WAV files.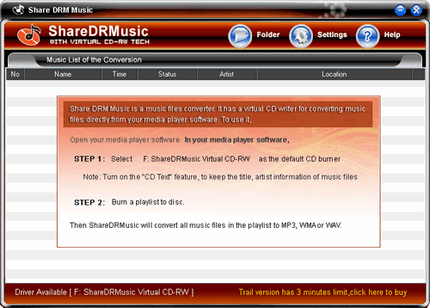 Pros:
Can convert protected and unprotected music file formats;
Several output audio formats are supported;
Convert at high speed with great quality;
Don't need any special hardware.
Cons:
A little bit expensive, less functions;
Uses a lot of computer memory, cannot run other program at the same time while converting.
$35
---
NO.7: QTFairUse
QTFairUse is a free M4P Converter for Windows that can be used for conversion from iTunes M4P to unprotected M4A to be played on Apple devices.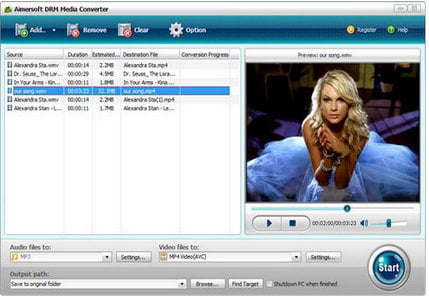 Pros:
It's a freeware;
Converts m4p to m4a format;
Simply drag and drop for batch conversions.
Cons:
Outputs only .m4a;
Cannot choose settings for music quality, size, etc;
A little difficult to use. Also has no upgrade and is incompatible with iTunes 8;
Conclusion
In our review of the best M4P Converters, we collected 7 great M4P Converters that we could recommend with. But your choice is depended on your own analysis, up to your real need. If you just want to record your M4P files, there are two freeware, myFairTunes, QTFairUse, you can download them for a try. But if you also need convert Apple Music songs or other iTunes music, audiobooks, NoteBurner iTunes Audio Converter is highly recommend. It will help you convertany audio which can be played in iTunes to MP3, AAC, FLAC, AIFF, WAV, or ALAC at 10X faster speed with lossless quality. speed, high audio quality, ID3 tags keeping; these all makes it the best M4P Converter and Apple Music Converter in the market.
---
What's next? Download NoteBurner Apple Music Converter now!
---
YouTube Video: How to Use NoteBurner Apple Music Converter