6 Newly Released Movies for Christmas on 2022
Christmas is coming again. It's great to enjoy Love Actually with friends and family, yet it may be a bit boring to watch it repeatedly. This year we will recommend you the 6 newly released Netflix movies for you. Read the following introduction and pick what you are interested in now!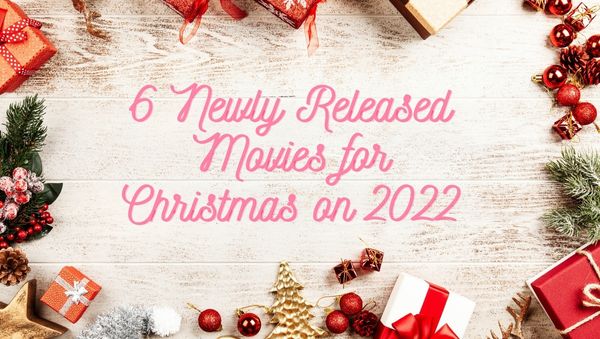 ---
1. Falling for Christmas
Director: Janeen Damian
Cast: Lindsay Lohan, Chord Overstreet, George Young
Introduction: The story tells about a spoiled hotel daughter, who was just engaged and lost her memory after a skiing accident. The hero had to take her back to his homestay for a temporary stay. The heroine who was very resistant had no choice but to accept. After amnesia, the heroine still has the characteristics of a big lady. She can't do anything on her own, even if the room is messed up, she will just wait for someone to tidy it up. During the time the two get along, the hero and heroine also develop subtle feelings.
2. Christmas with You
Director: Gabriela Tagliavini
Cast: Aimee Garcia, Freddie Prinze Jr., Deja Monique Cruz
Introduction: This is a story about a female singer Angelina, who felt that her career was exhausted, yet was asked by her manager to make a new song with a Christmas theme. So she fled to a small town in New York to fulfill the wish of a 15-year-old fan, who touched her heart. It's just that Angelina and her assistant encountered a snowstorm as soon as they arrived in the town, forcing them to live with a widowed music teacher, who is also the father of a small fan. In the small town, Angelina finds not only inspiration to revive her career, but also a chance at true love.
3. The Noel Diary
Director: Charles Shyer
Cast: Justin Hartley, Bonnie Bedelia, Barrett Doss
Introduction: Jacob Churcher hasn't been home for almost twenty years not since his mentally ill mother kicked him out of the house when he was just sixteen. When a lawyer calls, days before Christmas, to inform him that his estranged mother has passed away and left her house to him, Jacob returns not just to settle the estate but to try and reconcile with the past and the pain and abuse he experienced as a child. Also, maybe cleaning out her house will be slightly less depressing than spending the holidays alone, watching re-runs of Christmas classics. But as it turns out, the house holds more than just difficult memories, Jacob's mother had become a hoarder and he must excavate through two decades worth of clutter.
4. Scrooge: A Christmas Carol
Director: Stephen Donnelly
Cast: Luke Evans(voice), Olivia Colman(voice), Johnny Flynn(voice)
Introduction: It tells the story of Ebenzer Scrooge, a cold-blooded and stingy employer. For many years on Christmas Eve, he went to bed early after eating dinner alone. In the middle of the night, an old friend who had passed away for many years came to him and complained that he regretted wasting his life. Three elves representing the past, present, and future took him on a journey through time and space. His cold heart gradually melted, and he re-recognized the true meaning of Christmas, which is sharing love and helping others.
5. Guillermo del Toro's Pinocchio
Director: Guillermo del Toro, Mark Gustafson
Cast: Ewan McGregor(voice), David Bradley(voice), Gregory Mann(voice)
Introduction: A retelling of the famous fairytale by Italian writer Carlo Collodi about a wooden puppet, who comes to life and dreams of becoming a real boy, that takes place in 1930s Fascist Italy, Pinocchio is "a story of love and disobedience as Pinocchio struggles to live up to his father's expectations, learning the true meaning of life."
6. Christmas on Mistletoe Farm
Director: Debbie Isitt
Cast: Scott Garnham, Scott Paige, Kathryn Drysdale
Introduction: This is a family-friendly movie. The protagonist Matt is a single father with 5 children with his deceased wife. He was originally a professional in a London agency, but he was facing unemployment. In this crisis, he is notified that he has inherited the farm of his estranged father. So he, encouraged by his children, went to the mistletoe farm. Matt quickly regretted the decision, as the farm had no electricity, no Wi-Fi, roof leaks, plumbing issues, etc., which bothered him a lot...
---
Final Word
Hopefully this article can help you find some new funny content. If you are planning a Christmas trip and wish to watch the movies offline, you may need a video tool for help as Netflix has set lots of download limits. For example, you cannot download movies out of its internal app. Also, the downloaded movies will expire and you need to finish the movies within their validity period before expiration.
To get rid of the restrictions, you can turn to NoteBurner Netflix Video Downloader, which is a professional tool to help you download Netflix movies as ad-free local files in MP4 or MKV format. The downloaded movies can be saved forever and played on any device you want. You can keep the HD output quality, original multilingual subtitles, and audio tracks. Also, the 5.1 Dolby Sound is provided. The after-sale service is well-offered and free updates will be released to solve any problem. Get it and enjoy the movies offline now!
Note: Only the first 5 minutes of each video can be downloaded with trial version, please purchase a license to enjoy the full video. It is suggested that to download the trial version and have a test before purchasing it.