WWDC 2013 Rumor Roundup - What Do you Expect for on WWDC 2013?
Apple's annual Worldwide Developers Conference, also called WWDC will be held next week. It will attract numbers of developers gathered to San Francisco to witness the release of new products, and to discuss the future of Apple's entire ecosystem. What kind of surprise would Apple bring to us on the this WWDC? The redesigned iOS or the new hardware products? Although Apple will keep the secret until June 10, 2013 when the WWDC 2013 opened, here we will summarize some rumors about the WWDC 2013. Maybe we can learn about what we really want on this WWDC.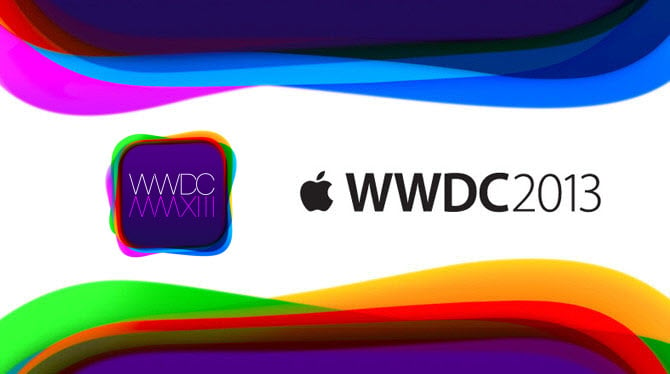 iOS 7
iOS 7 is expected as a follow-up to iOS 6, which was first introduced at last year's WWDC. After a significant personnel change of Apple, Jony Ive's design has become the focus of the whole Apple development team. Impressively, few details of new features and functionality have leaked out ahead of Apple's reveal. Here are some of the big ones: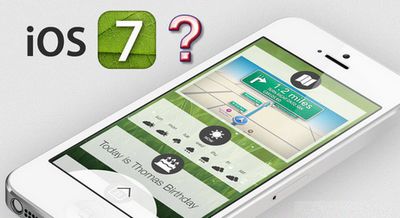 New interface -- Apple has been predicted to change the design to cancel many longstanding visual features of iOS. It is suggested that Apple should keep the functionality of iOS apps and features the same, but lose some of the digital facsimiles of real world objects which should be replaced by simpler designs.
More gestures -- Apple was said to be looking into additional ways to access basic information with gestures, similar to a one-finger swipe to bring up Notification Center, and a four-finger swipe on the iPad to display the multitasking menu.
More sharing tools - According to reliable sources, Apple plans to add its AirDrop file-sharing service, which is built into OS X, into iOS so that users can swap files with one another if they're on the same Wi-Fi network. The blog also adds that Apple intends to build in system-level integration to send media to Flickr and Vimeo.
Mac OS X 10.9

We just received the upgrading notification of Mac OS X 10.8.4 several days ago. And Apple is expected to update the Mac OS on this WWDC. We don't know which big cat Apple plans to name this new Mac OS X build after, but there have been evidence shows that Apple's been working on it for some time now: Apple began developing OS X 10.9 simultaneously with last year's OS X "Mountain Lion," which similarly sought to integrate more iOS features into the Mac experience, such as the Notification Center, Notes, Reminders, Dictation, and document syncing in iCloud. 
New Macbook Air | Macbook Pro | Mac Pro
It is believed that Apple would upgrade its Macbook series with Intel's newly released Haswell CPU which has been developed with much higher performance and lower power dissipation. This will greatly enhance the battery life of the Apple's Macbook including Macbook Air and Macbook Pro. Besides, the new GPU Intel HD5000 would also be packed into the Macbook to further improve the graphics capabilities of the laptop.

In addition, Apple also said that it will release the new Mac Pro desktop computers. But whether it will be announced on the WWDC remains to be seen. Meanwhile, Intel updated its Xeon E5 processors in this Spring, which can be a good choice for adding to Mac Pro.
iRadio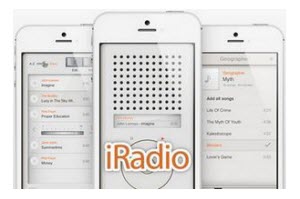 It is reported that Apple has secured a deal with Sony to launch its long rumored iRadio service. Sony was the last major record label to secure as Apple had already signed deals with both Warner and Universal. We expect to see iRadio previewed at WWDC which kicks off Monday.
Sony Music has signed on to Apple's forthcoming iRadio service, according to a person familiar with negotiations between the two companies.
iLife | iWork
The three major suite of iLife - iPhoto, iMovie, and GarageBand on Mac platform hasven't been updated since 2010 while the iOS version has frequent updates.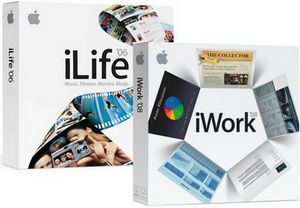 Tim Cook, the CEO of Apple .Inc, has said that some software will be released in this WWDC, so the iLife suite on Mac platform is likely to be included. To tell the truth, and now iPhoto photo stream collaboration there are many problems, but also, and UI and iOS versions are also out of date than many.
On the other hand, Apple's Pages, Numbers, and Keynote which are packed together into iWork suite hasn't got a large change in the last update in the December of last year. This time, maybe there will be a chance that Jony Ive's design style in iOS 7 will also affect the interface of iWork.
Extending Reading: Convert iTunes Movie for Android/Windows Portable Devices Playback
No matter what Apple would bring to us in this WWDC, I believe it would rapidly change our life style in using Apple devices with brand new interface and features. If you are also one of the movie lovers, you may usually download collections of movies from iTunes store for enjoying. But due to the DRM, you can not enjoy them on any of your Android devices or Windows phones. If you want to play those movies and TV shows which have been purchased from iTunes, you need to remove DRM first.
NoteBurner M4V Converter Plus(For Mac) & (For Windows) is just the best DRM removal tool and the most powerful iTunes M4V video converter that aims to help you easily convert iTunes DRM movies and TV shows to common video formats like MP4, MOV, AVI, WMV, MPEG4 and etc for playing on Android phones/tablets and Windows phones.
What's next? Download NoteBurner iTunes DRM Video Converter now!
NoteBurner M4V Converter Plus for Mac:

NoteBurner M4V Converter for Windows: