What Devices Can We Expect at Apple September 9th Event
September comes; our focus is turning to the launch of the next iPhone. The other day, Apple sent out invitations, which has the caption "Hey Siri, give us a hint", to members of the media, making official its eagerly anticipated Sept. 9 event at San Francisco's Bill Graham Civic Auditorium. What can we expect?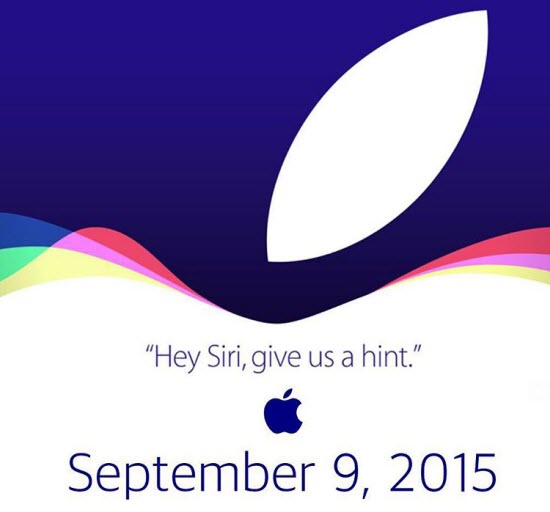 1.What to Expect: The New iPhones
It is certain that we'll get to finally see the much-rumored iPhone 6S and 6S Plus (maybe called iPhone 7). Rumor goes that the next generation of iPhones will feature a brand new color, namely Rose Gold to match the Apple Watch Edition, a color that we think will prove hugely popular among consumers. Apart from colors, what are the other features of the new iPhones? The flagship feature of iPhone 6s seems to be Force Touch technology. Also, other leaks have suggested the new iPhone 6s will feature a 12-megapixel camera that may shoot 4K-resolution video. As well as this, rumors suggest that the iPhone 6S will also feature Apple's own A9 processor and will feature 2GB of RAM, compared to the A8 chip and 1GB of RAM available in the iPhone 6/6 Plus.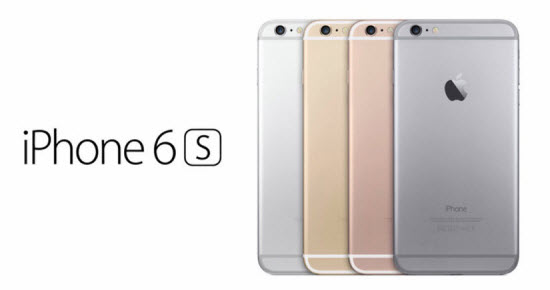 Tips: Do you want to keep iTunes rented movies/TV shows/music videos on your new iPhone forever? To unlock the 24 hour limitation of iTunes rented videos, you should remove DRM from iTunes rented videos with some third party software, such as NoteBurner M4V Converter Plus (For Mac & For Windows). You can refer to detailed tutorial here: Why & How to Remove DRM from iTunes Rentals?
2. What to Expect: Apple TV 4
It is said that the fourth-generation Apple TV will be priced at a starting price point of either $149 or $199, both higher than third-generation Apple TV. The new Apple TV is rumored to include a number of new features, including Siri support, a new remote control, a dual-core A8 processor, an App Store with a Software Development Kit for developers, and a refreshed user interface. And rumor also goes that the anticipated streaming service will not launched at Apple September Event.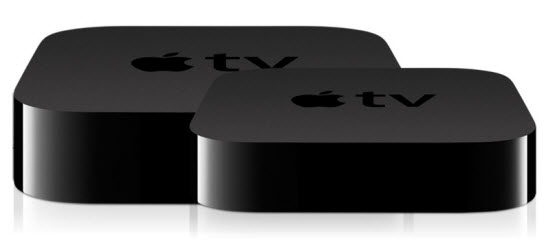 Tips: You can rent iTunes videos on your Apple TV for enjoying. However, movies rented on your Apple TV cannot be transferred to any other devices and can be watched only on Apple TV. Why? Because of iTunes videos are tightly protected by Apple FairPlay DRM. To keep iTunes rentals on your Apple TV forever and transfer videos rented on Apple TV to other devices, you should remove DRM from iTunes rentals. For more information, you can visit: How to Keep and Watch iTunes DRM M4V Rentals on Apple TV?
3. What to Expect: New iPad Air 3 & iPad Mini 4
Apart from new iPhone 6s / 6s Plus and Apple TV, rumors about the alleged release of the iPad mini 4 and iPad Air 3 are beginning to intensify. Several reports suggest that the iPad mini 4 will improvements form iPad mini 3, and seems to be more like iPad Air 2. On the other hand, unlike earlier reports claiming that a new iPad Air version will not be released this year, some recent reports show that the iPad Air 3 is also expected to be launched during the Apple event.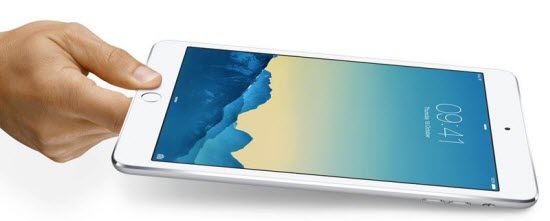 Tips: Getting a new idevice, and want to associate it with your Apple ID so that you can share the content in iTunes? You may know that  you can only authorize 10 devices and computers with the same Apple ID. What if you have already authorized 10 devices with your Apple ID? It seems inconvenient to uauthorize and reauthorize. You can seek help from NoteBurner M4V Converter Plus to help you copy iTunes content to iPad without associated with your Apple ID.
Download DRM removal software now!
NoteBurner M4V Converter Plus for Mac:

NoteBurner M4V Converter Plus for Windows: