Top 10 Smartphones Worth Buying in early 2013
6. LG's Google Nexus 4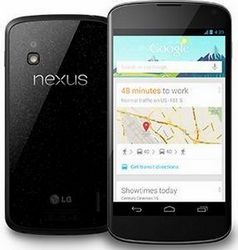 The Nexus 4 is SIM unlocked and contract free with a very low $299 (8GB) and $349 (16GB) price point. For comparison, most contract free phones are $500 to $700 and even then they are not always SIM unlocked. You can use the Nexus 4 with T-Mobile or AT&T in the US and around the world. It supports HSPA+, but is not a 4G LTE device so that is one reason I don't have it ranked higher.
The Nexus 4 has a 4.7 inch display with a 1280x768 resolution, 8 megapixel camera with cool Photo Sphere functionality, 2GB RAM, latest version of Android (always), and non-expandable 8GB or 16GB memory. It is a fairly basic high end Android device, but the attraction is the pure Google experience with chances for getting the latest version of Android before any other device.

Tips to Sync and Transfer DRM iTunes Movies to Nexus 4
7. BlackBerry Z10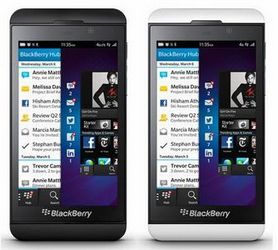 The BlackBerry Z10 is a solid piece of hardware with a 4.2 inch display at 1280 x 768 pixels resolution, 8 megapixel rear camera, 16GB internal storage with a microSD card that supports up to 64GB microSD cards, dual core 1.5 GHz processor, 2GB RAM, microHDMI port, 1800 mAh removable battery, NFC and more. The display is smaller than most Android and Windows Phone device, but still larger than the latest iPhone. I like that you can easily expand the memory and the removable battery is appealing for enterprise users who are out and on the go.
Initially I was quite concerned about the app story, but we are seeing new apps appear in BlackBerry World on a regular basis. There are still a couple weeks before we see the Z10 appear in the US and I think people will be impressed with the hardware and software. Initial pricing from carriers indicates it will launch at $199.99, but we may see better pricing when official announcements from all carriers are made.

First Review on BlackBerry Z10
8. Samsung Galaxy S III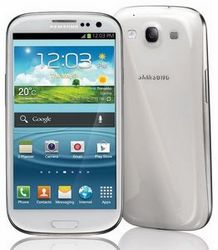 The Samsung Galaxy S III remains the best Android smartphone available on all major US wireless carriers today. It is likely that a new version will be announced in the next few months that will likely enjoy the same kind of success.
In addition to high end specifications, the Galaxy S III has some of the same software enhancements seen on the Note II. The camera takes great photos, the device works well as both a phone and a data device, the form factor is sleek and attractive, and it is priced competitively on all carriers.
Even with a 4.8-inch Super AMOLED display, the Galaxy S III feels good in your hand and doesn't feel that big. The Android and Samsung ecosystem is greatly improving and you can now easily find movies to rent or purchase on Google or Samsung, books to purchase, music to purchase and stream, and much more. You can find the Galaxy S III in various colors and priced in the typical $200 price range.
9. HTC Droid DNA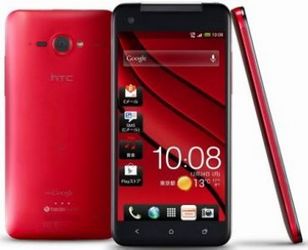 Verizon's HTC Droid DNA looks very similar to the newly announced HTC One, which may be why Verizon didn't want to join the HTC One party at this time.
The Droid DNA was the first device to launch with a 1080p display and HTC was able to put the large 5 inch size display into a device that feels like a much smaller smartphone. The DNA has an 8 megapixel camera, 16GB integrated storage, 2GB RAM, quad-core processor, integrated 2020 mAh battery, NFC, and more. While the hardware is fantastic, I couldn't rate the Droid DNA higher because of the limited integrated storage capacity and limited battery life with non-removable battery. A high end smartphone like this should have at least 32GB of memory and larger or removable battery.
The HTC Droid DNA comes with Android Jelly Bean and HTC Sense 4.0+. The user interface is great and everything flows well on the device. Google Now is easily accessible by pressing and holding the Home button too. You can pick up the HTC Droid DNA for $199.99 on Verizon.
10. HTC 8X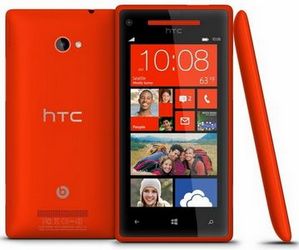 HTC includes Beats Audio with an additional amp on the headphone jack for the ultimate audio experience. I never thought much about front-facing cameras until my wife and daughters started to take lots of self-portraits to include on Facebook. HTC provides a wide angle 2.1 megapixel front-facing camera so you can include all of your friends in the shot.
Windows Phone 8 runs even smoother than Windows Phone 7 and improves on an already great operating system. You likely won't find any other WP8 device Start screen looking like yours and the OS is very functional.
Kid's Corner is a great idea and if your children are often handed your phone then you may want to take a serious look at the 8X. You can now find the HTC 8X in the $50 to $100 price range on the three major US wireless carriers.
Continue Reading: Play/Enjoy Hottest iTunes Movies on the top 10 smartphones
For most of us, the smart phone is not just a mobile phone that is used to communicate with each other by making phone calls. We are also allowed to enjoy some entertainment features of those smart phones. Of cause watch moives on big screen smart phones has been one of the most popular usage of them.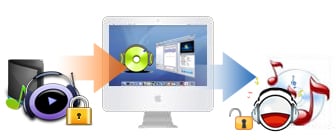 However, if you used to purchassing or renting movies from iTunes and don't have any iOS devices like iPhone 5, it may be a trouble for you to play iTunes movie on Android or Windows Phones.
The DRM protection packed in those iTunes movies is just the reason why you are prevented from copying or playing iTunes M4V videos to Non-Apple devices. In order to offer help, we suggest you try NoteBurner M4V Converter Plus for Windows or M4V Converter Plus for Mac (it depends on the OS your computer runs) which is the best iTunes DRM video converter for you to remove DRM from iTunes M4V movies and convert them to common video formats for all kinds of video players and smart phones.
What's next? Download NoteBurner iTunes DRM Video Converter now!
NoteBurner M4V Converter Plus for Mac:

NoteBurner M4V Converter Plus for Windows: