Top 10 Smartphones Worth Buying in early 2013
Now that HTC revealed their HTC One device and BlackBerry their Z10, both coming soon to most of the major US wireless carriers it is time to take a look at what I think are the best smartphones to consider in early 2013.
1. Sony Xperia Z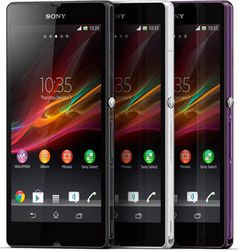 The Sony Xperia Z is the latest entry in the Japanese company's burgeoning range of Android smart phones and comes with the kind of specifications that dedicated mobile geeks stay up all night dreaming of. There's a 1.5GHz quad-core processor, 2GB of RAM, a 13.1-megapixel camera, 4G cellular connectivity and 16GB of built-in storage, which can be augmented using microSD cards.
The Sony Xperia Z is available on a monthly contract with prices starting at around £26. If you'd rather pick one up SIM-free then you're looking at handing over a good £450.
If you're keen to take advantage of the phone's 4G power, bear in mind that the only network provider in the UK to support the service currently is EE, and it's yet not known if it'll be offering the Xperia Z on a monthly contract.
2. HTC One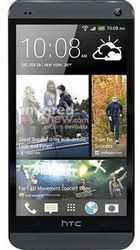 The HTC One hardware is fantastic and if my choice was based on outside hardware alone then the HTC One would be my first choice. The metal body feels great in your hand and looks incredible. HTC's Super LCD displays have led the industry over the past year and now they bring an awesome 1080p 4.7 inch Super LCD 3 to the HTC One. It is powered by a quad-core 1.7 GHz processor and 2GB of RAM. While there is no microSD slot, there are internal memory options of 32GB and 64GB so that should be plenty for most people. You will also find dual mics, front facing stereo speakers, an ultra pixel camera with optical image stabilization (OIS).
In addition to top class hardware, HTC includes a new user experience with Sense 5. While the traditional Sense UI is present with a swipe over, you can also experience their HTC BlinkFeed home screen where content you want appears and is refreshed as you specify. They also have a slick new camera capture capability called Zoe. A Zoe is a short video that can then be used to create highlight videos with images, Zoes, music, and themes to make the camera experience a blast. HTC put a lot into the One and we were told it will also be price competitive with other smartphones on carrier. I imagine this means we will see it in the $200 price range like the rest.

HTC One Release News
3. Apple iPhone 5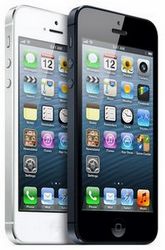 Apple updated the internals and length of its iPhone product with the iPhone 5 and the design is excellent. It is still one of the most pocketable smartphones and easy to use with one hand.
iOS 6 offers many improvements and while it may not have some of the latest technologies, such as NFC or wireless charging, it does so many things right that it has to be considered one of the top smartphones today. Prices range from $199 (16GB) to $399 (64GB) on contract with a premium of $450 additional cost if you buy it without a contract. The iPhone 5 is available on all major carriers except T-Mobile, so it is accessible to most people. It (or another model iPhone) should also be available on T-Mobile sometime in 2013.

How to keep your iTunes Rentals on your iPhone 5?
4. Samsung Galaxy Note II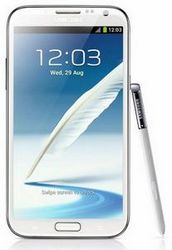 The Galaxy Note II has it all and I can't find it lacking in anything. You will find Android 4.1.1 Jelly Bean, 1.6 GHz quad-core Samsung Exynos processor, a whopping 2GB of RAM, 5.5-inch Super AMOLED HD display, 8 megapixel rear camera, 1.9 megapixel front-facing camera, 16GB internal memory with microSD storage for up to 64GB more storage, huge 3,200 mAh removable battery so you can go a long time without charging, Bluetooth 4.0, LTE, NFC, and more.
You will also find some amazing software provided by Samsung that enhances the Note II experience, including multi-window support (use Twitter and Gmail at the same time), S Note (other S Pen enhanced apps too) for use with the S Pen, Smart Stay, customizable lock screen, and fun camera software.

How to Transfer iTunes Movie Rentals and Purchases to Galaxy Note 2?
5. Nokia Lumia 920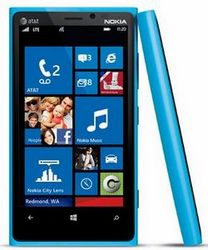 Nokia has always excelled at imaging and provides the best low light experience with PureView on the 920. They also offer helpful camera lenses (utilities), wireless charging, Nokia Drive turn-by-turn voice navigation, Nokia Music (free streaming and offline music service), and other Nokia exclusive apps.
The Lumia 920 is a bit heavy when compared to the 8X, but it is even better constructed than the Lumia 900 and brings back the feel of the Lumia 800. The display looks great and the PureMotion+ technology -- which lets you control it with your fingernail and gloved finger -- is amazing.

How to enjoy iTunes movie on Lumia 920?
Continue Reading: Play/Enjoy Hottest iTunes Movies on the top 10 smartphones
For most of us, the smart phone is not just a mobile phone that is used to communicate with each other by making phone calls. We are also allowed to enjoy some entertainment features of those smart phones. Of cause watch moives on big screen smart phones has been one of the most popular usage of them.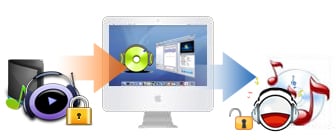 However, if you used to purchassing or renting movies from iTunes and don't have any iOS devices like iPhone 5, it may be a trouble for you to play iTunes movie on Android or Windows Phones.
The DRM protection packed in those iTunes movies is just the reason why you are prevented from copying or playing iTunes M4V videos to Non-Apple devices. In order to offer help, we suggest you try NoteBurner M4V Converter Plus for Windows or M4V Converter Plus for Mac (it depends on the OS your computer runs) which is the best iTunes DRM video converter for you to remove DRM from iTunes M4V movies and convert them to common video formats for all kinds of video players and smart phones.
What's next? Download NoteBurner iTunes DRM Video Converter now!
NoteBurner M4V Converter Plus for Mac:

NoteBurner M4V Converter Plus for Windows: