The Ultimate Top 10 Movies of 2012
Since the year 2012 has come to an end, are you beginning to make your lists of 2012 now? How about your own film lists about the top 10 movies of 2012? Well, here we will list the ultimate top 10 films of 2012 on our mind. You may have your final word and you may not even agree with us. Anyway, we are all talking about the best movies ever released in 2012. We hope you can have a nice recalling of those top movies of 2012 while reading this review.
Top. 10. The Master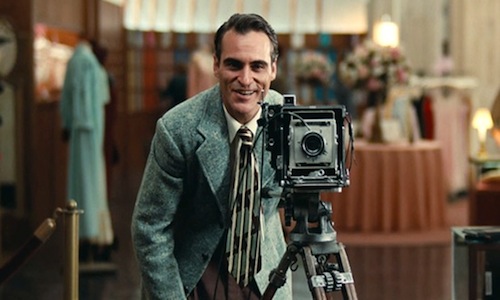 Plot: A Naval veteran arrives home from war unsettled and uncertain of his future until he is tantalized by The Cause and its charismatic leader.
Review: "The Master" is a thought-provoking indictment of cult fanaticism and lies sold as religion, which has caused controversy and concern among scientologists even before its release. But it's intelligent and original enough to remain a "must-see" film.
Top. 9. Les Misérables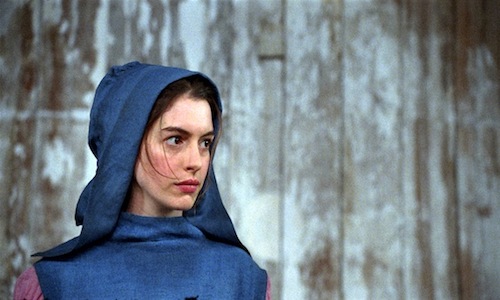 Plot: In 19th-century France, Jean Valjean, who for decades has been hunted by the ruthless policeman Javert after he breaks parole, agrees to care for factory worker Fantine's daughter, Cosette. The fateful decision changes their lives forever.
Review: There is no negative thing to say about this movie. It's not a critic movie. There isn't a lot of impressive violence, crazy camera shots, etc. the things critics seem to love. It's more grounded in the performances and the story, which it tells extremely well.
Top. 8. Beasts of the Southern Wild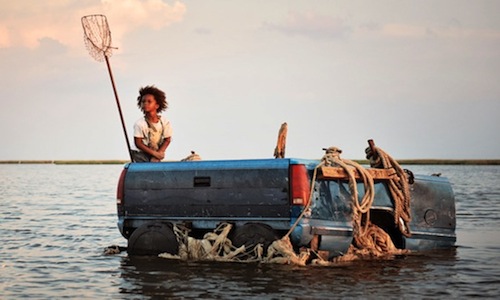 Plot: Faced with both her hot-tempered father's fading health and melting ice-caps that flood her ramshackle bayou community and unleash ancient aurochs, six-year-old Hushpuppy must learn the ways of courage and love.
Review: "Beasts" tells a story of survival, about what it takes to make it in a world in which you inherit hardship and challenge. Lack of experience truly means nothing when you take in the powerful and stirring performances of Quvenzhané Wallis and Dwight Henry as a father and daughter whose reality is being torn apart at the seams.
Top. 7. The Dark Knight Rises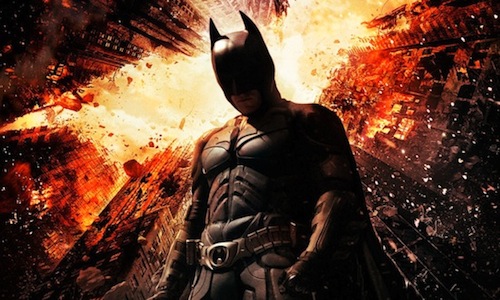 Plot: Bane, a brutally ruthless terrorist leader, executes a sinister plan to tear apart Gotham and Batman's legacy piece by piece. Physically and spiritually pushed to the edge, Bruce Wayne must rediscover himself to 'Rise' and save his city.
Review: "The Dark Knight Rises" gave us a rousing end that tied all three films perfectly together. Tom Hardy's Bane and Anne Hathaway's Cat-woman were without a doubt two of the best blockbuster performances of the year, which was not easy considering the bar set by Heath Ledger's Oscar-winning Joker.
Top. 6. Life of Pi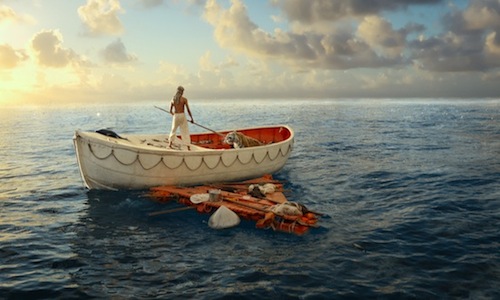 Plot: A young man who survives a disaster at sea is hurtled into an epic journey of adventure and discovery. While cast away, he forms an unexpected connection with another survivor ... a fearsome Bengal tiger.
Review: What better analogy for our place in the universe than a couple of scared creatures stranded on a precarious liferaft in the middle of a vast nothingness? Life of Pi is chiefly to be recommended for the punch of its core story. Never mind the cod-philosophical breadth - feel the impressive emotional depth.
Top. 5. Silver Linings Playbook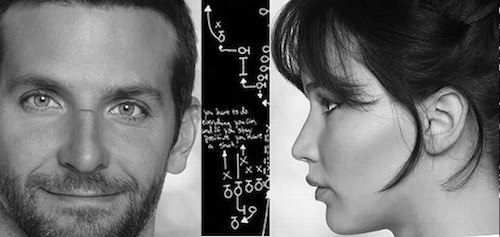 Plot: After a stint in a mental institution, former teacher Pat Solitano moves back in with his parents and tries to reconcile with his ex-wife. Things get more challenging when Pat meets Tiffany, a mysterious girl with problems of her own.
Review: It's a rom-com that succeeds in revitalizing that discredited genre where so many others have failed, injecting it with the grit and emotion of realist drama rather than with amped-up whimsy or social satire or montages of people walking on the beach.
Top. 4. Lincoln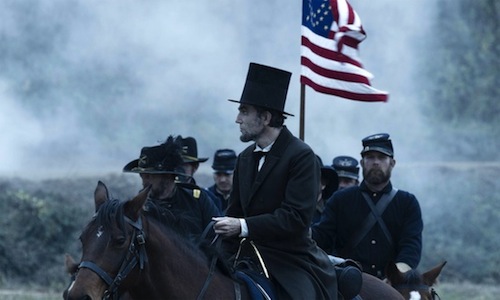 Plot: As the Civil War continues to rage, America's president struggles with continuing carnage on the battlefield and as he fights with many inside his own cabinet on the decision to emancipate the slaves.
Review: Lincoln paints a powerful and compelling portrait of the man who has become an icon. We don't need to see more of his life to understand how rare a figure he was - this window is more than sufficient.
Top. 3. Moonrise Kingdom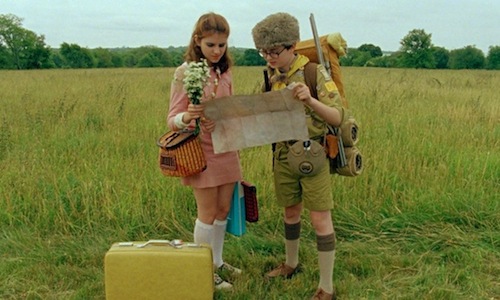 Plot: A pair of young lovers flee their New England town, which causes a local search party to fan out and find them.
Review: Anderson never loses his core themes - young love, the need to escape, the bind and bluster of family. His "Kingdom" may not be large, but it is perfectly appointed.
Top. 2. Argo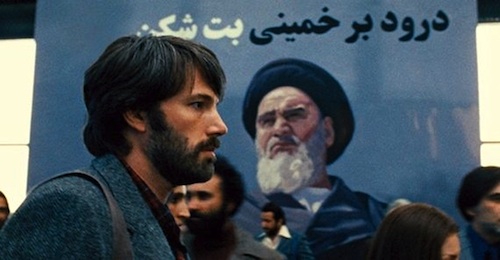 Plot: A dramatization of the 1980 joint CIA-Canadian secret operation to extract six fugitive American diplomatic personnel out of revolutionary Iran.
Review: The finished product really honors the heroism of the characters whose story it tells, and brings a whole new light to the "magic of movies."
Top. 1. Zero Dark Thirty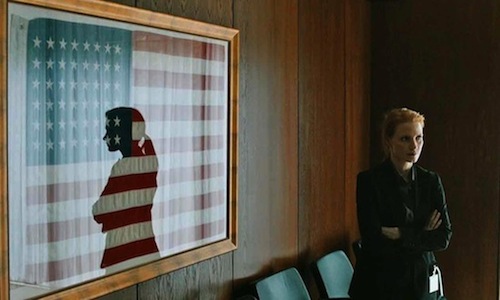 Plot: A chronicle of the decade-long hunt for al-Qaeda terrorist leader Osama bin Laden after the September 2001 attacks, and his death at the hands of the Navy S.E.A.L. Team 6 in May 2011.
Review: What makes Zero Dark Thirty such a fascinating film is that it plays both as an engaging procedural thriller and a serious examination of the country's moral compass. It is already doing what great movies do-starting conversation.
So, have you seen those films already? What's the ultimate top 10 movies of 2012 on your mind? If you missed those top 10 movies of 2012 in theater and want to watch them now, you can download the top movies from iTunes or simply get the DVD version of the top movies.
Useful Tips for You:
1. Download movies from iTunes and remove the DRM.

If you like to download the top 10 movies of 2012 from iTunes Store, you should be aware of the DRM protection for all the movies downloaded from iTunes. Because the iTunes movies are only limited to play on Apple's devices only. So if you have downloaded the top movies from iTunes but need to transfer them into your non-Apple players, you need to remove the DRM firstly with DRM removal software like NoteBurner iTunes DRM Video Converter Plus for Mac or Windows. And it will help you to strip the DRM off and convert the iTunes movies to any popular devices for play back.
2. Convert the DVD to video format for watching on portables.
If you already bought some DVDs of the top 10 movies of 2012 but want to watch them on your portable players, such as iPhone, iPad, Samsung Galaxy S3, Note 2, HTC One X, Nokia Lumia 920, etc, you can use DVD to video converter to help you convert your DVD movies to video format for watching on portables.
What's next? Download NoteBurner iTunes DRM Video Converter now!
NoteBurner M4V Converter Plus for Mac:

NoteBurner M4V Converter Plus for Windows: