Top 10 Most Anticipated Movies of 2013
2012 saw the born of so many great movies, such as Zero Dark Thirty, Lincoln, Argo, The Dark Knight Rises, Life of Pi, etc. So what do you expect for the films of 2013? Do you have your own list for the top 10 most anticipated movies of 2013 yet? Here we are just listing the top 10 most anticipated movies of ours as below:

01. Gangster Squad
Release Date:Jan 11, 2013
Director:Ruben Fleischer
Premise:Los Angeles, 1949: A secret crew of police officers led by two determined sergeants work together in an effort to take down the ruthless mob king Mickey Cohen who runs the city.

02. Iron Man 3
Release Date:May 3, 2013
Director:Shane Black
Premise:Tony Stark faces a powerful enemy, the Mandarin, when he embarks on a quest to find those responsible for destroying his private world. Along the way, he discovers the answer to the question that has secretly haunted him: "Does the man make the suit or does the suit make the man?"

03. The Hobbit: The Desolation of Smaug
Release Date:Dec 13, 2013
Director:Peter Jackson
Premise:The Dwarves, Bilbo and Gandalf have successfully escaped the Misty Mountains, and Bilbo has gained the One Ring. They all continue their journey to get their gold back from the Dragon, Smaug.

04. Oblivion
Release Date:Apr 19, 2013
Director:Joseph Kosinski
Premise:Tom Cruise stars in Oblivion, an original and groundbreaking cinematic event from the director of TRON: Legacy and the producer of Rise of the Planet of the Apes. On a spectacular future Earth that has evolved beyond recognition, one man's confrontation with the past will lead him on a journey of redemption and discovery as he battles to save mankind.

05. A Good Day to Die Hard
Release Date:Feb 14, 2013
Director:John Moore
Premise:Jai Courtney was a scene-stealer in Jack Reacher and proved that he could play the son of Bruce Willis' John McClane in the fifth Die Hard. In A Good Day to Die Hard, the pair get caught up with the CIA's plans to seize nuclear weapons. No big deal for the McClane family.

06. The Fast and the Furious 6
Release Date:May 24, 2013
Director:Justin Lin
Premise:An even bigger cast surrounds Dominic Toretto (Diesel) & Brian O'Conner's (Walker) growing crew for the sixth installment which sees the mysterious return of Letty (Michelle Rodriguez) and the introduction of a new villain played by Luke Evans. Diesel vs. The Rock rematch?

07. The Hunger Games: Catching Fire
Release Date:Nov 21, 2013
Director:Francis Lawrence
Premise:The continuing adventures of Katniss Everdeen, which take place in a futuristic dystopian world, as she prepares for the Quarter Quell.

08. Star Trek into Darkness
Release Date:May 17, 2013
Director:J.J. Abrams
Premise:After the crew of the Enterprise find an unstoppable force of terror from within their own organization, Captain Kirk leads a manhunt to a war-zone world to capture a one man weapon of mass destruction.

09. Man of Steel
Release Date:Jun 14, 2013
Director:Zack Snyder
Premise:It revolves around Clark Kent, a superhuman journalist who, after landing on Earth as a baby from the planet Krypton, grows up to be the crime-fighting, telephone booth-changing, Lois Lane-wooing Man of Steel.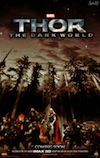 10.Thor: The Dark World
Release Date:Nov 8, 2013
Director:Alan Taylor
Premise:Following the events of "The Avengers," it's hammer-time with Chris Hemsworth as demigod Thor, as he fights to protect the nine realms from the vengeful Malekith.
So what's the most anticipated movie of yours? Anyway, the year 2013 is definitely going to be another movie year for us.
Useful Tips You May Need:
Remove DRM Protection from Movies Downloaded from iTunes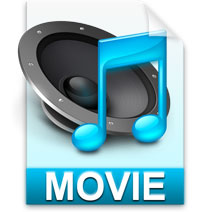 If you missed those movies in theater, you can download them from iTunes Store after a while. But you should know that movies purchased or rented from iTunes are protected by DRM FairPlay, you have to unlock the limitation firstly in order to put the iTunes movies on non-Apple devices. To remove the DRM from iTunes movies and convert them into popular video formats, you just need a magic iTunes DRM Video Converter, called NoteBurner M4V Converter Plus to help you convert the protected M4V movies to other devices as you like.
Note: If you are Windows user, you need NoteBurner DRM M4V Converter Plus for Windows.
What's next? Download NoteBurner iTunes DRM Video Converter now!
NoteBurner M4V Converter Plus for Mac:

NoteBurner M4V Converter Plus for Windows: