Windows RT Tablets Competition: Microsoft Surface vs ASUS Vivo Tab
When Microsoft decided to produce their own tablet PC running the Windows RT OS, they may noticed that this would make their partners on PC market dissatisfied.  Not same as the Acer, ASUS performs more calm in the face of competition and challenge from Microsoft. So, we've got another Windows RT tablet as well as the Microsoft Surface RT - the ASUS Vivo Tab RT. This would cause one important question: Which one do you want? On one hand, there's the Microsoft Surface with Windows RT ($699 for 64GB), expresses a perfect example of what a Windows RT tablet should be. Now, an alternative has arrived, the ASUS Vivo Tab RT ($599 for 32GB). Both of the two put Windows RT into a portable touch-friendly package, but they strike a balance between tablet convenience and laptop productivity in very different ways.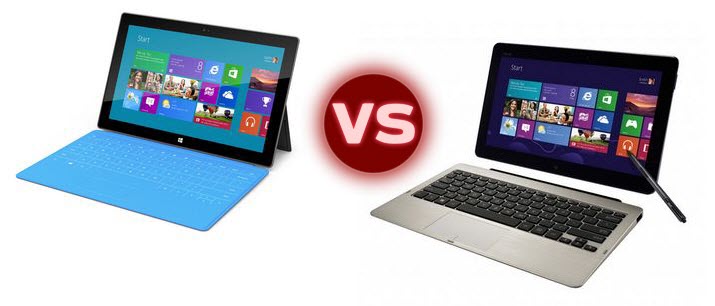 The ASUS Vivo Tab RT can be used as a standalone tablet, but that doesn't make the keyboard an afterthought. The docking keyboard latches firmly to the tablet display, combining to create a clamshell device that bears some resemblance its Zenbook ultrabooks. For those who want something a bit more substantial that the flimsy Touch Cover equipped on the Surface RT, the Vivo Tab RT offers a keyboard with chiclet keys and an extra 22Wh battery. It also adds a full-size USB 2.0 port, but the Surface RT offers a full-size USB without requiring an extra dock or adapter. Below shows the main features comparison between the two Windows RT tablets: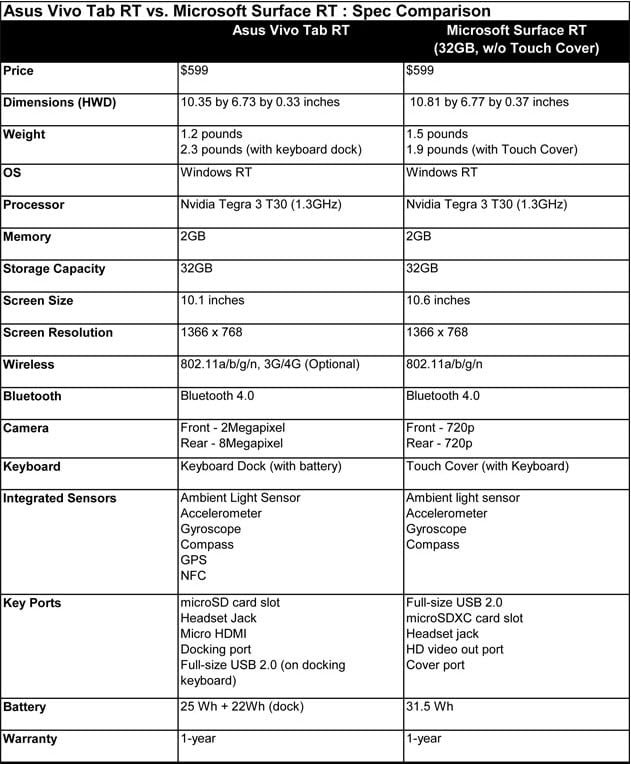 Extending Readings:
No matter which Windows RT tablet you choose, actually it would bring an exactly different experience from that of Apple's iPad. However, the media contents and Apps on Windows RT platform seem to be quite less than that of the Apple Store. So, sometimes it will also bring you inconvenience when you purchase movies or TV shows from iTunes Store and want to share them to your Windows RT tablets. Certainly you will be failed in directly transferring iTunes videos to Surface RT or ASUS Vivo Tab RT.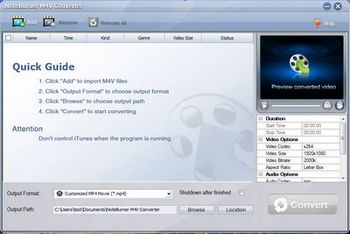 NoteBurner provides the best solution for you to share iTunes M4V videos on Surface RT/Vivo Tab RT. NoteBurner M4V Converter for Plus Windows is the best DRM removal tool for Windows RT tablets which can help you remove DRM from iTunes M4V videos. Besides, it is also a top iTunes M4V to Surface RT/Vivo Tab RT converter that converts iTunes M4V videos to Windows RT tablets compatible formats for sharing with high quality.
What's next? Download NoteBurner Windows RT Tablet M4V Converter now!
NoteBurner M4V Converter Plus for Mac:

NoteBurner M4V Converter Plus for Windows: