Top 10 Must-see Summer Movies of 2015
The summer movie season is upon us once again. There are many excellent movies coming out this year – but whether or not to watch them is a call you and your wallet have to make. Here we introduce the most anticipated and must-see movies in this hot summer.
1. Avengers: Age of Ultron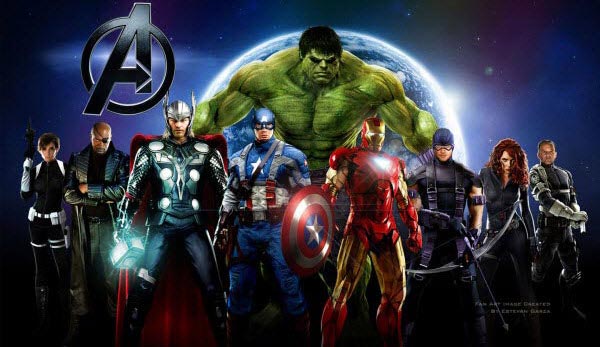 Release Date: May 1st (USA)
Genres: Action | Adventure | Sci-Fi
Storyline: When Tony Stark tries to jumpstart a dormant peacekeeping program, things go awry and Earth's Mightiest Heroes, including Iron Man, Captain America, Thor, the Incredible Hulk, Black Widow and Hawkeye, are put to the ultimate test as the fate of the planet hangs in the balance. As the villainous Ultron emerges, it is up to the Avengers to stop him from enacting his terrible plans, and soon uneasy alliances and unexpected action pave the way for a global adventure.
2. Mad Max: Fury Road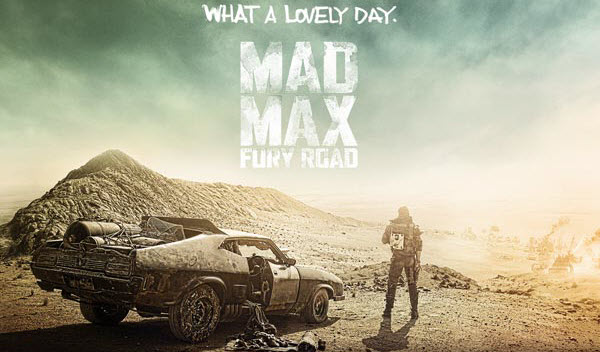 Release Date: May 15th (USA)
Genres: Action | Adventure | Sci-Fi
Storyline: In the stark desert wasteland populated by a broken humanity driven with survival and the unending ravage for gasoline, there only exist two rebels on the run who just might be able to restore order. There's Max, a man of action and a man of few words, who seeks peace of mind following the loss of his wife and child in the aftermath of the chaos. And Furiosa, a woman of action and a woman who believes her path to survival may be achieved if she can make it across the desert back to her childhood homeland.
3. Tomorrowland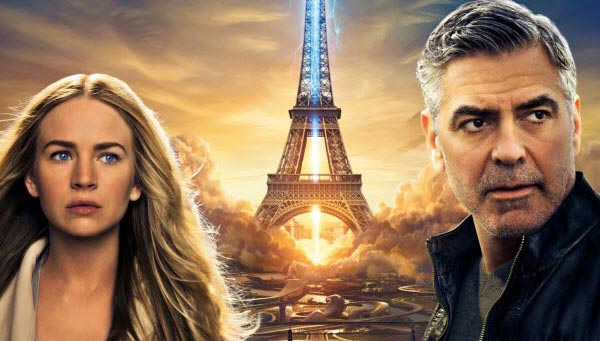 Release Date: May 22th (USA)
Genres: Action | Adventure | Mystery
Storyline: Bound by a shared destiny, a bright, optimistic teen bursting with scientific curiosity and a former boy-genius inventor jaded by disillusionment embark on a danger-filled mission to unearth the secrets of an enigmatic place somewhere in time and space that exists in their collective memory as "Tomorrowland."
4. Jurassic World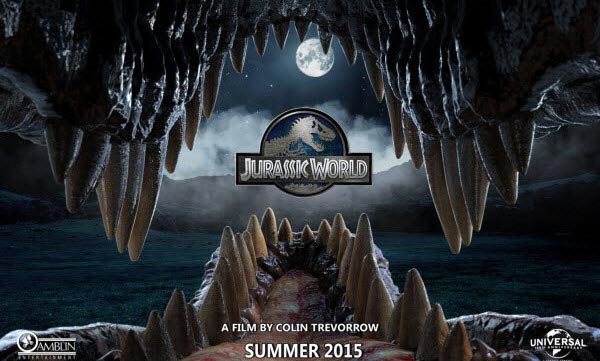 Release Date: June 12th (USA)
Genres: Action | Adventure | Sci-Fi
Storyline: Twenty-two years after the events of Jurassic Park (1993), Isla Nublar now features a fully functioning dinosaur theme park, Jurassic World, as originally envisioned by John Hammond. After 10 years of operation and visitor rates declining, in order to fulfill a corporate mandate, a new attraction is created to re-spark visitor's interest, which backfires horribly.
5. Ted 2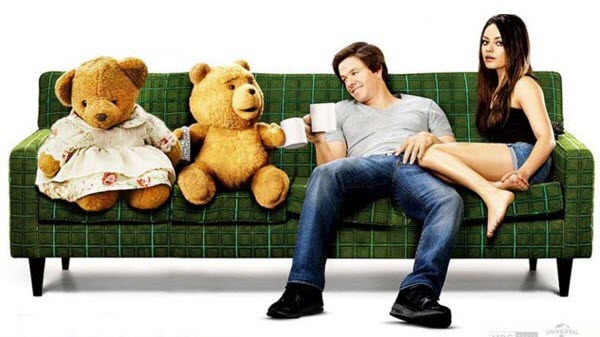 Release Date: June 26th (USA)
Genres: Comedy
Storyline: Newlywed couple Ted and Tami-Lynn wants to have a baby, but in order to qualify to be a parent; Ted will have to prove he's a person in a court of law.
6. Minions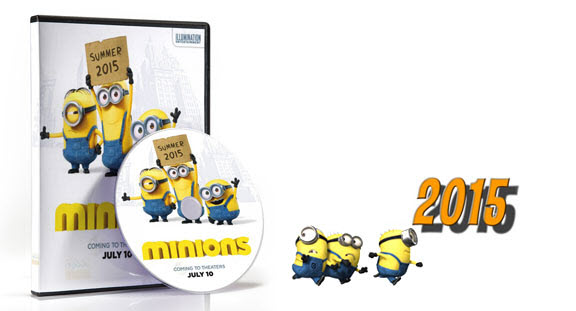 Release Date: July 10th (USA)
Genres: Comedy | Animation | Family
Storyline:Ever since the dawn of time, the Minions have lived to serve the most despicable of masters. From T. rex to Napoleon, the easily distracted tribe has helped the biggest and the worst of villains. Now, join protective leader Kevin, teenage rebel Stuart and lovable little Bob on a global road trip where they'll earn a shot to work for a new boss-the world's first female super-villain-and try to save all of Minionkind...from annihilation.
7. Ant-Man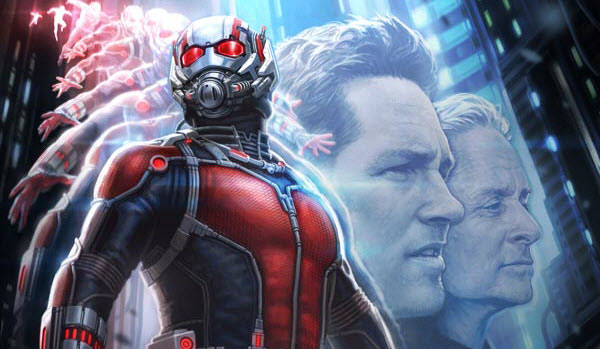 Release Date: July 17th (USA)
Genres: Action | Sci-Fi
Storyline: Armed with the astonishing ability to shrink in scale but increase in strength, con-man Scott Lang must embrace his inner-hero and help his mentor, Dr. Hank Pym, protect the secret behind his spectacular Ant-Man suit from a new generation of towering threats. Against seemingly insurmountable obstacles, Pym and Lang must plan and pull off a heist that will save the world.
8. Pixels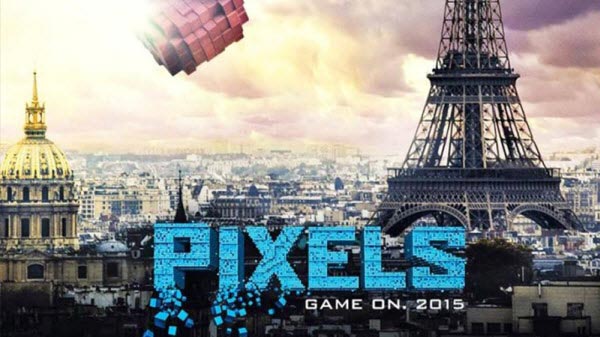 Release Date: July 24th (USA)
Genres: Action | Sci-Fi | Comedy
Storyline: In Pixels, when intergalactic aliens misinterpret video-feeds of classic arcade games as a declaration of war against them, they attack the Earth, using the games as models for their various assaults. President Will Cooper has to call on his childhood best friend, '80s video game champion Sam Brenner, now a home theater installer, to lead a team of old-school arcaders to defeat the aliens and save the planet. Joining them is Lt. Col. Violet Van Patten, a specialist supplying the arcaders with unique weapons to fight the aliens.
9. Mission: Impossible - Rogue Nation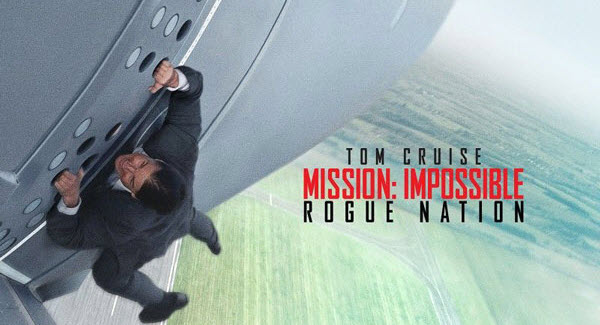 Release Date: July 21st (USA)
Genres: Action | Adventure | Thriller
Storyline: Ethan and team take on their most impossible mission yet, eradicating the Syndicate - an International rogue organization as highly skilled as they are, committed to destroying the IMF.
10. Fantastic Four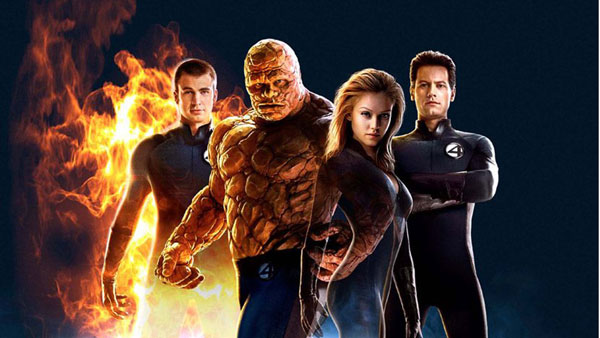 Release Date: August 7th(USA)
Genres: Action | Sci-Fi
Storyline: Four young outsiders teleport to an alternate and dangerous universe which alters their physical form in shocking ways. The four must learn to harness their new abilities and work together to save Earth from a former friend turned enemy.
Continue Reading: How do you enjoy iTunes popular movies without restriction?
It depends on your wallet whether to watch these movies on theater or download them form iTunes for viewing. No matter which way you will choose, these movies are worth watching. For those people would like to download the movies from iTunes which is the biggest and the most popular media center around the world, there is a problem that iTunes movies can only play on Apple devices for the DRM protection. In order to solve this probelm, here we introduce NoteBurner M4V Converter Plus for Windows or M4V Converter Plus for Mac to help you.
NoteBurner M4V Converter Plus (For Mac & For Windows) adopts an innovative DRM decrypting technique which makes it possible to unlock iTunes DRM videos with lossless video and audio quality. It is the best iTunes DRM Video Converter which helps you to directly crack the DRM iTunes video and convert both iTunes purchased and rented videos to unprotected video formats like MP4, MOV, AVI, MPEG, 3GP, FLV, and etc, and keep iTunes rentals forever!
What's next? Download NoteBurner iTunes DRM Video Converter now!
NoteBurner M4V Converter Plus for Mac:

NoteBurner M4V Converter Plus for Windows: