iPhone 5S, 5C or iPhone 5: Which iPhone Should you Choose?
Apple Inc. has just announced its new flagship smart phone - iPhone 5S together with the multicoloured iPhone 5C on September 10th, 2013. The Apple Issue of this year is believed to be more different from the ones held in the past few years. It is the first time that Apple relieved two kinds of new iPhone products, and besides, the iOS 7 is supposed to have been rapidly changed into a brand new style.
Though a number of people dislike the new iPhone 5S, iPhone 5C and iOS 7, we have to admit that Apple has devoted itself to mobile device innovation and user experience improvement in the past year. iPhone 5S is believed to be an upgrading version of iPhone 5 which has packed more key features that iPhone 5 doesn't have.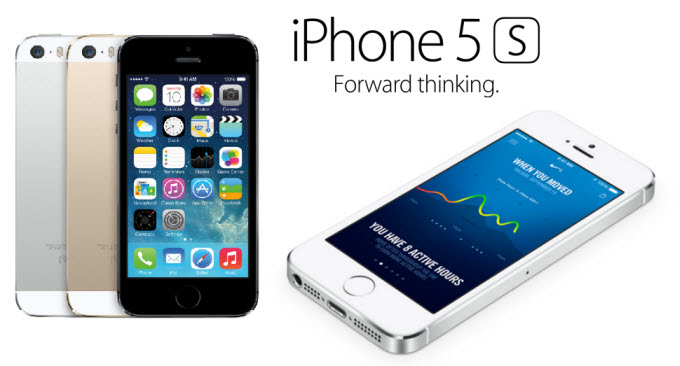 Here we will account some of the new features which can be more attractive:
Three colours
Apple has made the iPhone available in three different metallic finishes, these are: gold, silver and Space Grey.
Touch ID
Touch ID is the iPhone 5S's brand new fingerprint sensor that is located in the smartphone's home button.
A7 chip & M7 motion coprocessor
The new Apple A7 chip is will run on 64-bit architecture and is said to deliver up to twice the CPU and graphics performance of its predecessor, all while being kinder on the iPhone's battery. "Every iPhone 5s includes the new M7 motion coprocessor that gathers data from the accelerometer, gyroscope and compass to offload work from the A7 for improved power efficiency."
New camera
The 8MP iSight camera in the iPhone 5S has undergone some serious improvements. It now features f/2.2 aperture, a larger 1.5μ pixels and comes with the world's first True Tone camera.
As for iPhone 5C, most people don't think well of it since the shell has been changed into plastics with 5 diffrent colors. The specs of iPhone 5C is nearly the same as that of iPhone 5. Compared with the iPhone 5S, the iPhone 5C is not so attractive with only $100 less than the price of iPhone 5S - unless you really like a colorful plastics version of iPhone 5.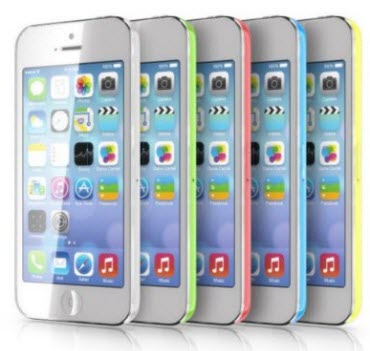 Pros:
Essentially the same phone inside as the iPhone 5
Lots more LTE band support
Improved battery life vs. iPhone 5
New design is easy on the eyes and the hand
Cons:
Still quite pricey outright
Could miss out on some apps or app features designed for 64-bit iPhone 5s
Below is a tab that compares the main specs of iPhone 5S, iPhone 5C and iPhone 5. With the help of this tab, you can learn more about the common and differences among iPhone 5S, iPhone 5C and iPhone 5. Thus, you can make a much wiser decision to buy an iPhone.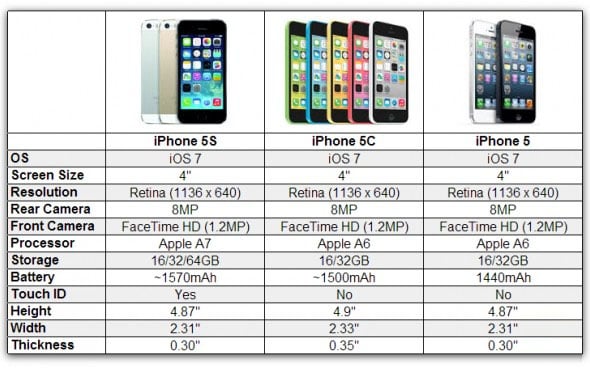 Extending Reading: Enjoy iTunes Rented movies on iPhone 5S, iPhone 5C any time you like
It is hard to tell which iPhone is much better than the other two. If you are bored with the black and white color of the iPhone, maybe iPhone 5C is a good choice. And also, the golden iPhone 5S can be better if you are also interested in the Finger Scanner Lite packed in iPhone 5S.
It is not a difficult thing to play iTunes movies on iPhone 5S, iPhone 5C and iPhone 5. You just need to purchase and download the movie from computer and sync the movie to the iPhone with the USB cable. However, as for the rented movies from iTunes, you are only allowed to play them within 24 hours since you clicked to play it first time.
How can you keep iTunes rented movies on iPhone 5S, iPhone 5C and iPhone 5 for playing whenever you like? You should remove DRM from iTunes rentals so that you can change the iTunes DRM M4V videos into non-protected videos. NoteBurner M4V Converter Plus (For Mac) & (For Windows) is the best iTunes DRM video removal tool and iTunes rented movie to iPhone 5S/5C converter which helps you easily unlock DRM from iTunes rentals and convert iTunes M4V movies to common video formats like MP4, MOV, AVI, WMV, MPEG4 and etc for playing on iPhone 5S, iPhone 5C and iPhone 5.
What's next? Download NoteBurner iTunes rented movie to iPhone 5S/5C Converter now!
NoteBurner M4V Converter Plus for Mac:

NoteBurner M4V Converter Plus for Windows: