Samsung Galaxy S4: Specs Comparison with That of Galaxy S3
Samsung finally presented its 2013 flagship Galaxy S4 Android smartphone in New York. Measuring 137 x 70 x 7.9 mm and weighing 130 grammes, it's almost the same size and weight as the Galaxy S3, ending up 1 mm slimmer than last year's handset and getting a slightly bigger screen (5" vs 4.8"). In the end, this handset is about evolution rather than revolution—it's a bit like souped-up Galaxy S3 that's been brought in line with 2013's market standards.
For quite some time now, the Samsung Galaxy S3 has been our favorite smartphone on a variety of carriers. We know the S4 is better on the hardware side; that much is obvious. But is it enough of a jump to warrant a possibly costly upgrade if you already own a Galaxy S3? Here we will compare these two flagship smartphones from Samsung with detail specs.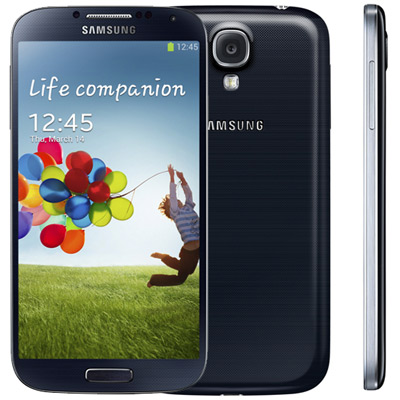 Both phones are made of plastic, with the exception of the screens—and this is where it gets good. The Galaxy S III has a 4.8-inch, 720p (1280-by-720-pixel) Super AMOLED touch screen with a Gorilla Glass 2 coating, while the Galaxy S4 steps up to a 5-inch, 1080p (1920-by-1080-pixel) Super AMOLED panel with Gorilla Glass 3 and an extra-tight 441ppi pixel density. Intriguingly, the Galaxy S4 can even adjust color temperature automatically depending on the content it's currently displaying.
Underneath the Galaxy S4's screen is a quad-core 1.9GHz Qualcomm Snapdragon 600 processor. We haven't benchmarked it yet, but it's most likely going to be considerably faster than the Galaxy S III's dual-core 1.5-GHz Qualcomm S4. Networking-wise, it's a toss-up: the Galaxy S III and S4 feature the same high-speed 4G LTE and/or HSPA+ 42 radios, depending on the carrier, plus NFC, Bluetooth 4.0, and MHL. The S4 adds 802.11a/b/g/n/ac support, instead of just 802.11b/g/n, but otherwise it's a wash there.
Below is a simple comparison between Galaxy S4 and Galaxy S3:
Extending Reading: How to view iTunes Movies on Samsung Galaxy S4?
Galaxy S4 or Galaxy S3, which one is more worthy buying? No matter which one you have bought, it would provide you a different experence with this high-end Android phone from Samsung. But there would be a problem for movies lovers who like to download and enjoy movies on iTunes - it is impossible to transfer iTunes movies for Android phone playing, Galaxy S4 is also included.
Apple protects their media digital rights by adding DRM to those iTunes movies and other videos on iTunes. The best way to play iTunes movie on Galaxy S4 is to remove DRM from those iTunes M4V movies. Only in this way can you freely enjoy iTunes movie on any devices include Galaxy S4. NoteBurner M4V Converter Plus (For Mac) & (For Windows) is just the best DRM removal tool and the most powerful iTunes M4V to Galaxy S4 converter that can help you easily convert iTunes DRM movies and TV shows to common video formats like MP4, MOV, AVI, WMV, MPEG4 and etc.
What's next? Download NoteBurner iTunes M4V to Galaxy S4 Converter now!
NoteBurner M4V Converter Plus for Mac:

NoteBurner M4V Converter Plus for Windows: