A Full list of 85th Academy Awards Nominees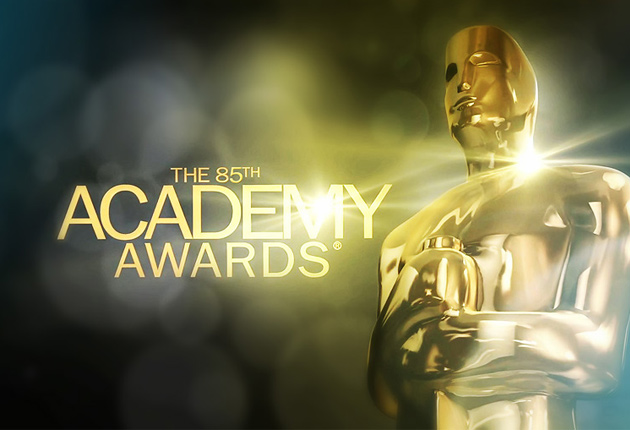 Best Picture Nominees
Other Nominees
Best Actor
Bradley Cooper, Silver Linings Playbook
Daniel Day-Lewis, Lincoln
Hugh Jackman, Les Misérables
Joaquin Phoenix, Master
Denzel Washingtong, Flight

Best Supporting Actor
Alan Arkin, Argo
Robert De Niro, Silver Linings Playbook
Philip Seymour Hoffman, The Master
Tommy Lee Jones, Lincoln
Christoph Waltz, Django Unchained

Animated Feature Film
Brave
Frankenweenie
ParaNorman
The Pirates! Band of Misfits
Wreck-It Ralph

Costume Design
Anna Karenina
Les Misérables
Lincoln
Mirror Mirror
Snow White and the Huntsman

Documentary Feature
5 Broken Cameras
The Gatekeepers
How to Survive a Plague
The Invisible War
Searching for the Sugar Man

Film Editing
Argo
Life of Pi
Lincoln
Silver Linings Playbook
Zero Dark Thirty

Makeup and Hairstyling
Hitchcok
The Hobbit: An Unexpected Journey
Les Misérables

Music – Original Song
Before My Time – Chasing Ice
Everybody Needs a Best Friend – Ted
Pi's Lullaby – Life of Pi
Skyfall – Skyfall
Suddenly – Les Misérables

Short Film – Animated
Adam and Dog
Fresh Guacamole
Head over Heels
Maggie Simpson in "The Longest Daycare"
Paperman

Sound Editing
Argo
Django Unchained
Life of Pi
Skyfall
Zero Dark Thirty

Visual Effects
The Hobitt: An Unexpected Journey
Life of Pi
Marvel`s The Avengers
Prometheus
Snow White and the Huntsman

Writing – Original Screenplay
Amour – Michael Haneke
Django Unchained – quentin Tarantino
Flight – John Gatins
Moonrise Kingdom – Wes Anderson and Roman Coppola
Zero Dark Thirty – Mark Boal

Best Actress
Jessica Chastain, Zero Dark Thirty
Jennifer Lawrence, Silver Linings Playbook
Emmanuelle Riva, Amour
Quvenzhané Wallis, Beasts of the Southern Wild
Naomi Watts, The Impossible

Best Supporting Actor
Alan Arkin, Argo
Robert De Niro, Silver Linings Playbook
Philip Seymour Hoffman, The Master
Tommy Lee Jones, Lincoln
Christoph Waltz, Django Unchained

Cinematography
Anna Karenina
Django Uchanined
Life of Pi
Lincoln
Skyfall

Directing
Amour – Michael Haneke
Beasts of the Southern Wild – Benh Zeitlin
Life of Pi – Ang Lee
Lincoln – Steven Spielberg
Silver Linings Playbook – David O'Russell

Documentary Short
Inocente
Kings of Point
Mondays at Racine
Open Heart
Redemption

Foreign Langue Film
Amour – Austria
Kon-Tiki – Norway
No – Chile
A Royal Affair – Denmark
War Witch – Canada

Music – Original Socre
Anna Karenina
Argo
Life of Pi
Lincoln
Skyfall

Production Design
Anna Karenina
The Hobbit: An Unexpected Journey
Les Misérables
Life of Pi
Lincoln

Short Film – Live Action
Asad
Buzkashi Boys
Curfew
Death of a Shadow
Henry

Sound Mixing
Argo
Les Misérables
Life of Pi
Lincoln
Skyfall

Writing – Adapted Screenplay
Arg – Chris Terrio
Beasts of the Southern Wild – Lucy Alibar and Benh Zeitlin
Life of Pi – David Magee
Lincoln – Tony Kushner
Silver Linings Playbook – David O`Russell
Continue Reading: Is it possible to enjoy iTunes movies on Android devices?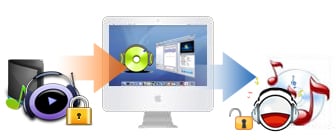 If you are one of the movie lovers who like to enjoy movies on iTunes, you can easily find these best picture nominees on iTunes Store. You can enjoy them after purchasing or renting. However, it is impossible for you to play iTunes movies on Android devices or other video players except for those Apple devices. The movies that you bought or rented from iTunes have DRM protections which make you be failed in copying or transfering M4V video contents from iTunes library to other devices or video players for playing. In this situation, we suggest you try NoteBurner M4V Converter Plus for Windows or M4V Converter Plus for Mac (it depends on the OS your computer runs) which is the best iTunes DRM video converter for you to remove DRM from iTunes M4V movies. And then, you can enjoy best picture nominees on any video player you like.
What's next? Download NoteBurner iTunes DRM Video Converter now!
NoteBurner M4V Converter Plus for Mac:

NoteBurner M4V Converter Plus for Windows: