How to Keep iTunes Movie Rental on iPhone 5C
iPhone 5C, with more affordable price and more color options, has come together with iPhone 5S on 10th September. The iPhone 5C is available for 5 colors and shares many similarities of iPhone 5 like an A6 processor and a 4-inch retina screen. Isn't it attractive that you can pay less but have more funky colors, meanwhile, have the same great experience like iPhone 5 when watching iTunes movies on iPhone 5C?

Can't wait to watch iTunes rental movie on iPhone 5C but don't want to be restricted in the iTunes rental period? You can keep iTunes movie rental on iPhone 5C with NoteBurner M4V Converter Plus. This iTunes rental to iPhone converter allows you to remove DRM protection from iTunes rentals so that you can backup rented movie on Mac and keep iTunes rentals for watching on your iPhone 5C.
iTunes Rental to iPhone 5C converter Main Features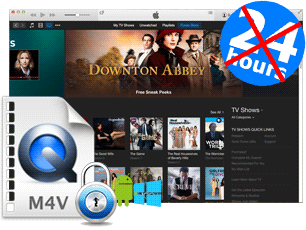 Remove DRM from iTunes movie Rentals & Purchases.

Keep iTunes rental on iPad, iPhone, iPod, Apple TV

Unlock M4V to Android, Windows 8 phones & tablets.

Convert DRM M4V to unprotected MP4, MOV, AVI, MPEG.

Export lossless HD movie with unmatchable quality.

Free you from all the iTunes rentals restrictions.

NoteBurner M4V Converter Plus helps you to keep iTunes rental on all sorts of Apple products with ease. You can not only keep iTunes rental on iPhone 5C, but also on iPhone 5S, iPhone 5 as well as iPad, iPod, Apple TV.
Want to keep iTune movie rental on Windows OS then transfer iTunes movie to iPhone 5S? Please refer to How to Convert iTunes Rented Movie for Keeping on iPhone 5S.
More About iPhone 5C
iPhone 5C: "C" Stands for Color? Cheap? Or China?
Before the release, the name of the iPhone 5C has attracted wide attentions and arose many speculation. Some held the view that Apple aimed to boot its market share in China with this lower-cost product. Others inferred the "C" was referring to a cheaper price. But the release has been proved that the "C" stands for color, and this is the first time Apple breaks its "black or white" iPhone routine to increase the color options.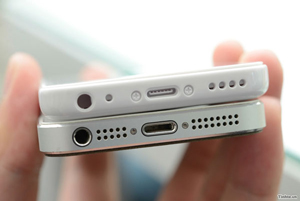 iPhone 5C VS iPhone 5S
What are the differences, or similarities, between the two handsets ? For a start, the build materials – the iPhone 5S is going to be built of the same aluminum and glass that is synonymous with Apple devices whereas the 5C is made of polycarbonate.
Comparing them with the current iPhone 5 we can see that the headphone jack and the lightning port are in the same place with the speaker holes, albeit different ones, on either side of the port. The iPhone 5S looks practically identical to the iPhone 5 with just a few internal upgrades, a new processor and a better camera. The iPhone 5C is slightly more rounded and, because of its plastic finish does look quite a bit cheaper.
NoteBurner M4V Converter Plus for Mac:

NoteBurner M4V Converter Plus for Windows: