iTunes Best of 2012: Best iTunes TV Shows and Top Sellers
The year 2012, which is long rumored to be the end of the world, is coming to an end now. And unfortunately, the doomsday didn't come as expected. So wake up and do something serious. For example, let's talk about the best TV shows of 2012 on iTunes Store.
Firstly, let's take a look at the Editor's Choice for the best TV shows on iTunes Store of the year 2012.
Best Show

Breaking Bad (Season 5)

The captivating Walter White story kicks into high gear as he becomes top dog in his criminal world, but this unnerving pursuit of power comes with a severe price.

Best Episode

Homeland (Season 1)

This outstanding drama takes the cat-and-mouse spy genre to new heights in "The Weekend" remarkable performances.

Best Debut

Girls (Season 1)

Lena Dunham marvelously captures the voice of the millennials. The writer/director/star embrace light and dark moments of twentysomething life in this Woody Allen-esque dramedy.

Best Cast

Happy Endings (Season 3)

The Year of Penny might not have been as "amahzing" as these hilarious friends had imagined, but we were the beneficiaries-falling in love with their quick wit and comic timing.
Now let's turn to the Top Sellers TV seasons of 2012 in iTunes Store.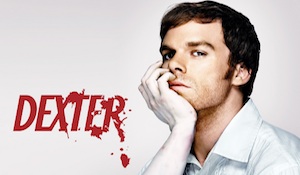 No. 10. Dexter, Season 6
Dexter considers the nature of faith while stalking the Doomsday Killer (Colin Hanks), a vicious, deluded, religious fanatic who displays his victims in grisly. A likable Miami police forensics expert moonlights as a serial killer of criminals who he believes have escaped justice.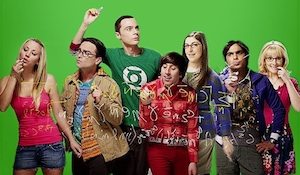 No. 9. The Big Bang Theory, Season 6
A woman who moves into an apartment next door to two brilliant but socially awkward physicists shows them how little they know about life outside of the laboratory.
The CalTech geniuses of The Big Bang Theory return for season six after being thrown for a bell curve in the phenomenally funny fifth season of the hit show.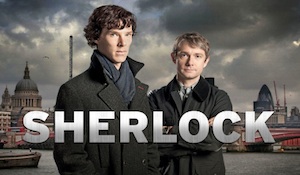 No. 8. Sherlock, Series 2
A modern update finds the famous sleuth and his doctor partner solving crime in 21st century London.
The Woman. The Hound. The Fall. The multi-award winning 21st Century Sherlock Holmes returns for its eagerly awaited second series.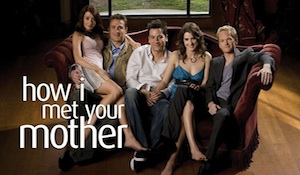 No. 7. How I Met Your Mother, Season 8
Ted searches for the woman of his dreams in New York City with the help of his four best friends.
Ted's usually the one who gives big speeches on this show, but "Farhampton" turned the tables on him, making him the audience for a speech that would change his life.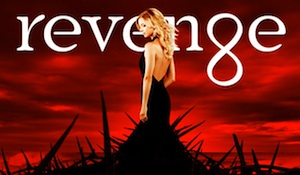 No. 6. Revenge, Season 2
It centers on a young woman who is welcomed into a community filled with people who don't know she's only there to exact revenge on those who had destroyed her family.
The setting throughout the season will no longer solely center around the Hamptons and will feature another fabulous locale.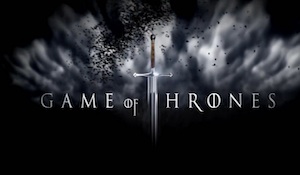 No. 5. Game of Thrones, Season 1
Trouble is brewing in Westeros. For the inhabitants of this world, control of the Iron Throne holds the lure of great power.
But in a land where seasons can last a lifetime, winter is coming…and beyond the Great Wall that protects them, a forgotten evil has returned.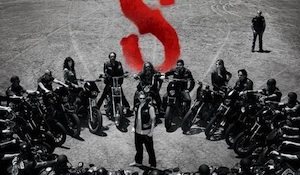 No. 4. Sons of Anarchy, Season 5
It's about a man in his early 30s struggles to find a balance in his life between being a new dad and his involvement in a motorcycle club.
Season 5 ended with Jax (Charlie Hunnam) stuck between two realities: On one hand, he accomplished nearly everything he had set out to do. On the other, his personal life is in shambles.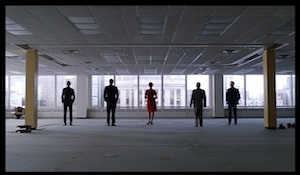 No. 3. Mad Men, Season 5
It's a drama about one of New York's most prestigious ad agencies at the beginning of the 1960s, focusing on one of the firm's most mysterious but extremely talented ad executives, Donald Draper.
Overall well-written, the genre has been filmed before but certainly for a television series on AMC, this is daringly creative.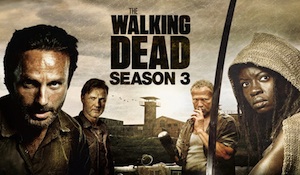 No. 2. The Walking Dead, Season 3
Yes, this well-known TV series talks about a police officer Rick Grimes leads a group of survivors in a world overrun by zombies.
Coming off an action-packed finale, Rick Grimes(Andrew Lincoln) and his band of survivors continue to seek refuge in this desolate post-apocalyptic world.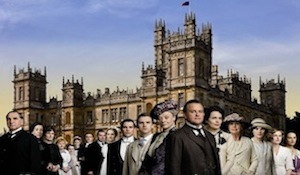 No. 1. Downton Abbey, Season 2
United UK Edition. The Great War rages across Europe, and the splendid house of Downton Abbey is not left untouched.
Romance and heartbreak, scandal and rumors, blackmail and betrayal are all in play.
Tips You Must Read: Transfer Best iTunes TV Shows to Non-Apple Devices
Since you own a lot of TV episodes purchased or rented from iTunes Store, you may need to sync those TV shows to your portable devices, such as Samsung Galaxy Note 2, S 3. Nokia Lumia 920, 820, etc for playback. But iTunes TV shows are protected by DRM policy, so you need to use some DRM removal tools to help you unlock the protection from the TV shows and convert them into common video formats, like MP4, MOV, AVI, etc. One of the best iTunes TV show DRM removing software is called NoteBurner iTunes DRM Video Converter for Mac.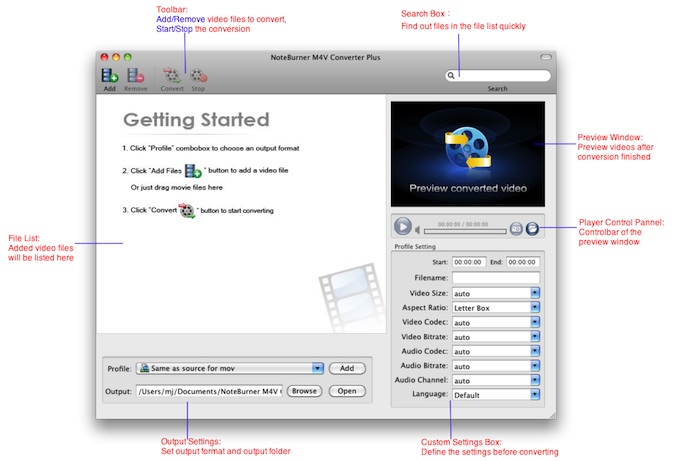 Simple Steps to Convert iTunes TV Shows to MP4 Videos
1. Download NoteBurner iTunes DRM Video Converter.
2. Launch the application and click Add button to load TV shows you want to convert.
3. Select output format and path for the output videos.
4. Start to convert the iTunes TV shows to MP4 by clicking Convert button.
Note: If you are Windows users, you can use NoteBurner iTunes DRM Converter for Windows.
What's next? Download NoteBurner iTunes DRM Video Converter now!
NoteBurner M4V Converter Plus for Windows:

NoteBurner M4V Converter Plus for Mac: