Top 10 Audiobooks in iTunes Store of 2012 You Should Listen To
Do you love audio books and why? Most people love audiobooks due to the fact that the books are made available in places that people never could read before, like in the car whilst driving, in the gym whilst excercising and even in the house whilst doing some manual chores. Don't you think it's great and convenient to listen to a book while you are doing something else?
Now since the year 2012 is coming to an end, let's discuss the top 10 audiobooks sold on iTunes Store.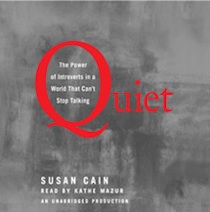 Top. 10. Quiet: The Power of Introverts in a World That Can't Stop Talking
Author: Susan Cain
Price: $23.95
With Quiet, Cain explores introversion through psychological research old and new, personal experiences, and even brain chemistry, in an engaging and highly-readable fashion. Cain also seeks to find ways for introverts and extroverts to better understand one another--and for introverts to understand their own contradictions, such as the ability to act like extroverts in certain situations.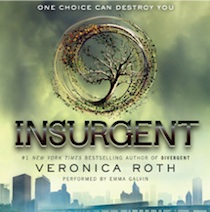 Top. 9. Insurgent: Divergent, Book 2
Author: Veronica Roth
Price: $16.95
The surviving Dauntless are scattered and their loyalties divided. With more death looming on the horizon, Tris must choose between loyalty and truth.
Insurgent keeps your attention to the very last page with a story full of love, grief, miss-founded trust, and unexpected betrayal.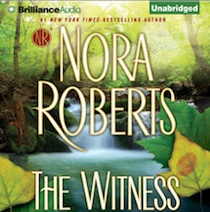 Top. 8. The Witness
Author: Nora Roberts
Price: $14.95
Daughter of a controlling mother, Elizabeth finally let loose one night, drinking at a nightclub and allowing a strange man's seductive Russian accent lure her to a house on Lake Shore Drive. The events that followed changed her life forever.
Every Nora Roberts fan knows that romance is at the heart of her novels - but here she skilfully interweaves a plot worthy of a top thriller writer.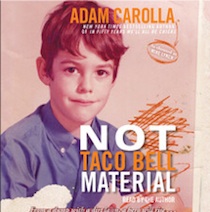 Top. 7. Not Taco Bell Material
Author: Adam Carolla
Price: $20.95
In his second book, Adam Carolla - chart-topping podcaster and author of New York Times best seller In Fifty Years We'll All Be Chicks - reveals all the stories behind how he came to be the angry middle-aged man he is today. Adam really has distinct storytelling style that is both addicting and enthralling. His stories hit close to home and evoke a sense of true human experience. This man who is "Not Taco Bell Material" shows his vibrant and often grotesque colors.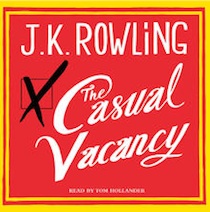 Top. 6. The Casual Vacancy
Author: J.K. Rowling
Price: $26.95
The Casual Vacancy is a big novel about a small town called Pagford. The story begins with the death of Parish Councillor Barry Fairbrother and the shock his death leads the town into. Slow start, slow middle, details and details, the typical of Rowling to use words. Near the final few chapters the characters come together for a WOW of an ending.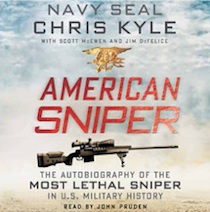 Top. 5. American Sniper: The Autobiography of the Most Lethal Sniper in U.S. Military History
Author: Chris Kyle, Scott McEwan
Price: $21.95 on iTunes
American Sniper is retired Navy SEAL sniper Chris Kyle's gripping and dramatic account of how he became the deadliest sniper in U.S. military history, with more than 160 officially confirmed "kills" in the Iraq War from 2003 to 2009. This is a book that will let the world to have a quick and clear view into a life they will never understand.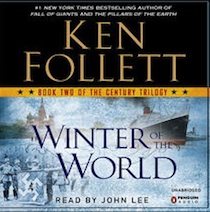 Top. 4. Winter of the World: The Century Trilogy, Book 2
Author: Ken Follett
Price: $35.95 on iTunes
Ken Follett here follows up his number-one New York Times best-seller Fall of Giants with a brilliant, pause-resistant epic about the heroism and honor of World War II and the dawn of the atomic age. Follett's dedication and ability to keep so many plots spinning while delivering a story that educates, entertains will leave fans eagerly awaiting the trilogy's crowning capstone.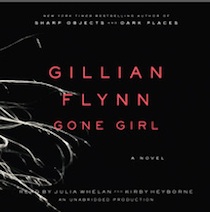 Top. 3. Gone Girl: A Novel
Author: Gillian Flynn
Price: $28.95 on iTunes
Marriage can be a real killer. In this book, Gillian Flynn writes as if her life depended on getting every detail precise, each character expertly drawn. This book demonstrates the best storyline and writing style: a seemingly typical stale marriage that slowly unravels to reveal deeply flawed, chillingly and complex characters and multiple story arcs.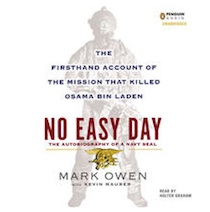 Top. 2. No Easy Day: The Firsthand Account of the Mission That Killed Osama Bin Laden
Author: Mark Owen, Kevin Maurer
Price: $17.95 on iTunes
No Easy Day puts readers alongside Owen and the other handpicked members of the twenty-four-man team as they train for the biggest mission of their lives. The blow-by-blow narrative of the assault, beginning with the helicopter crash that could have ended Owen's life straight through to the radio call confirming Bin Laden's death, is an essential piece of modern history.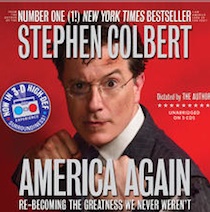 Top. 1. American Again: Re-becoming the Greatness We Never Weren't
Author: Stephen Colbert
Price: $15.95
Following up on 2007's best-selling I Am America (And So Can You!), the writing team behind The Colbert Report delivers an election-time parody that employs the cocksure, egotistical voice of "Stephen Colbert" to inform readers about how our country is "Americeptional" in a wide range of subjects: like healthcare, Wall Street, energy, and, of course, elections.
Tips You May Like: Strip DRM Protection from iTunes Audiobooks
Audiobooks bought from iTunes Store are protected with DRM, which means, you can listen to iTunes audiobooks only on Apple's devices, like iPod, iPhone, iPad, etc. But what can you do if you need to import those iTunes audio books to non-Apple players? Here you can switch to some DRM removal tool, such as NoteBurner Audiobook to MP3 Converter for Mac to remove the DRM from iTunes audiobooks and convert them into MP3 format that are commonly supported by popular portable players.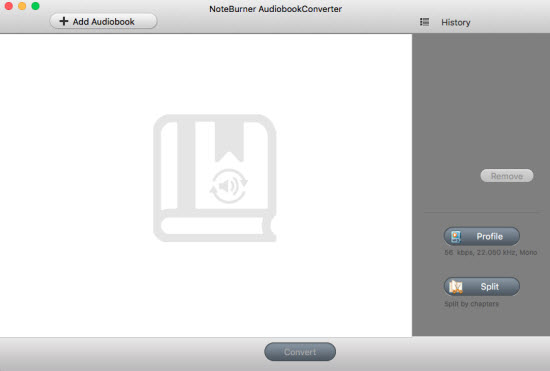 4 Steps to Convert iTunes DRM Audiobooks to MP3 on Mac
1. Download the free trial version of NoteBurner Audiobook to MP3 Converter.
2. Launch NoteBurner and click Preferences to set the output format as MP3.
3. Add iTunes DRM audio books to NoteBurner by clicking Add button.
4. Click Start to convert iTunes DRM audiobooks to MP3 with NoteBurner.