The Best Recommended Christmas Movies of All Time
Now we're delivering the Best Christmas Movies to you! The list uses a weighted formula factoring a movie's Tomatometer score, number of reviews, and year of release. Omitted were television specials, and movies with Christmas scenes but are not overall holiday related . Now it's time to take a walk through the cinema winter wonderland that is Best Christmas Movies!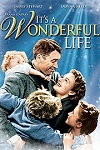 1.IT'S A WONDERFUL LIFE (1946)
Critics Consensus: The holiday classic to define all holiday classics, It's a Wonderful Life is one of a handful of films worth an annual viewing.
Synopsis: This is director Frank Capra's classic bittersweet comedy/drama about George Bailey (James Stewart), the eternally-in-debt guiding force of a bank in...
Starring: James Stewart , Donna Reed , Lionel Barrymore , Thomas Mitchell
Directed By: Frank Capra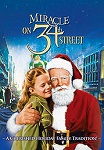 2.MIRACLE ON 34TH STREET (1947)
Critics Consensus: Irrefutable proof that gentle sentimentalism can be the chief ingredient in a wonderful film, Miracle on 34th Street delivers a warm holiday message without resorting to treacle.
Synopsis: Edmund Gwenn plays Kris Kringle, a bearded old gent who is the living image of Santa Claus. Serving as a last-minute replacement for the drunken Santa...
Starring: Maureen O'Hara , John Payne , Edmund Gwenn , Gene Lockhart
Directed By: George Seaton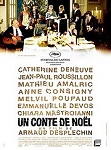 3.UN CONTE DE NOËL (A CHRISTMAS TALE) (2008)
Critics Consensus: A sharp black comedy about a chaotic family holiday gathering, A Christmas Tale is always involving, thanks to an impressive ensemble cast.
Synopsis: The devastating reverberations of a profound tragedy echo through generations of a long-suffering French family in this emotional family drama from...
Starring: Catherine Deneuve , Mathieu Amalric , Jean-Paul Roussillon , Anne Consigny
Directed By: Arnaud Desplechin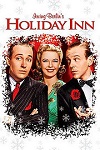 4.HOLIDAY INN (1942)
Critics Consensus: With the combined might of Bing Crosby, Fred Astaire, and Irving Berlin working in its favor, Holiday Inn is a seasonal classic -- not least because it introduced "White Christmas" to the world.
Synopsis: Music by Irving Berlin, songs by Bing Crosby and dancing by Fred Astaire all add up to a really delightful musical that also just happened to launch...
Starring: Bing Crosby , Fred Astaire , Virginia Dale , Marjorie Reynolds
Directed By: Mark Sandrich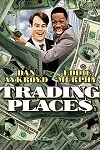 5.TRADING PLACES (1983)
Critics Consensus: Featuring deft interplay between Eddie Murphy and Dan Dan Aykroyd, Trading Places is an immensely appealing social satire.
Synopsis: The "nature-nurture" theory that motivated so many Three Stooges comedies is the basis of John Landis's hit comedy. The fabulously wealthy but morally...
Starring: Dan Aykroyd , Eddie Murphy , Ralph Bellamy , Don Ameche
Directed By: John Landis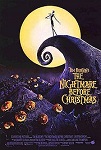 6.THE NIGHTMARE BEFORE CHRISTMAS (1993)
Critics Consensus: The Nightmare Before Christmas is a stunningly original and visually delightful work of stop-motion animation.
Synopsis: Despite having recently presided over a very successful Halloween, Jack Skellington, aka the Pumpkin King, is bored with his job and feels that life...
Starring: Danny Elfman , Chris Sarandon , Catherine O'Hara , William Hickey
Directed By: Henry Selick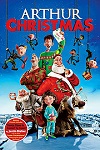 7.ARTHUR CHRISTMAS (2011)
Critics Consensus: Aardman Animations broadens their humor a bit for Arthur Christmas, a clever and earnest holiday film with surprising emotional strength.
Synopsis: The 3D, CG-animated family comedy Arthur Christmas, an Aardman production for Sony Pictures Animation, at last reveals the incredible, never-before...
Starring: James McAvoy , Hugh Laurie , Bill Nighy , Jim Broadbent
Directed By: Sarah Smith , Barry Cook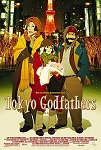 8.TOKYO GODFATHERS (2003)
Critics Consensus: A touching and sentimental anime.
Synopsis: Japanese filmmaker Satoshi Kon directs his third anime feature with the holiday film Tokyo Godfathers. The story takes place in Shinjuku, Tokyo, on...
Starring: Shôzô Îzuka , Yuusaku Yara , Kyoko Terase , Mamiko Noto
Directed By: Shôgo Furuya , Satoshi Kon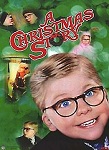 9.A CHRISTMAS STORY (1983)
Critics Consensus: Both warmly nostalgic and darkly humorous, A Christmas Story deserves its status as a holiday perennial.
Synopsis: In the 1940's, in the town of Hammond, 9-year-old Ralphie wants one thing for Christmas -- an official Red Ryder BB rifle. When he asks his mother for...
Starring: Peter Billingsley , Darren McGavin , Melinda Dillon , Ian Petrella
Directed By: Bob Clark (III) , Bob Clark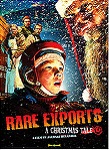 10.RARE EXPORTS: A CHRISTMAS TALE (2010)
Critics Consensus: Rare Exports is an unexpectedly delightful crossbreed of deadpan comedy and Christmas horror.
Synopsis: It's the eve of Christmas in northern Finland, and an 'archeological' dig has just unearthed the real Santa Claus. But this particular Santa isn't the...
Starring: Onni Tommita , Onni Tommila , Jorma Tommila , Ilmari Järvenpää
Directed By: Jalmari Helander
Useful Tips You May Need:
Remove DRM Protection from Movies Downloaded from iTunes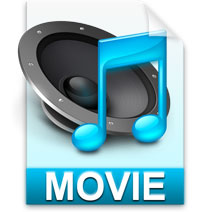 If you missed those movies in theater, you can download them from iTunes Store after a while. But you should know that movies purchased or rented from iTunes are protected by DRM, you have to unlock the limitation firstly in order to put the iTunes movies on non-Apple devices. To remove the DRM from iTunes movies and convert them into popular video formats, you just need a magic iTunes DRM Video Converter, called NoteBurner M4V Converter Plus for Mac to help you convert the protected M4V movies to other devices as you like.
Note: If you are Windows user, you need NoteBurner DRM M4V Converter Plus for Windows.
What's next? Download NoteBurner iTunes DRM Video Converter now!
NoteBurner M4V Converter Plus for Mac:

NoteBurner M4V Converter Plus for Windows: