How to solve the problem that NoteBurner reads iTunes Music Library failed after updating iTunes to V12.2?
iTunes has updated to V12.2 with Apple Music added. This new version of iTunes does not create XML files by default, which may make NoteBurner fail to read necessary message and pop up error message while launching.
If you have received error message that says "Cannot find iTunes Music Library location" or "File C:\Users\xxx\Music\iTunes\iTunes Music Library.xml not exist" after updating iTunes to V12.2 while opening NoteBurner, you can adjust iTunes settings as follow.
Error Message received by Mac users:

Error Message received by Windows users:

How to solve this problem?
To solve this problem, please open iTunes Preferences by clicking "the upper-left button > Preferences" for Windows users or menu bar "iTunes > Preferences" for Mac users. And then choose the "Advanced" tab in the pop-up window, and check the box that say "Share iTunes Library XML with other applications". After that, please relaunch NoteBurner and iTunes to start conversion.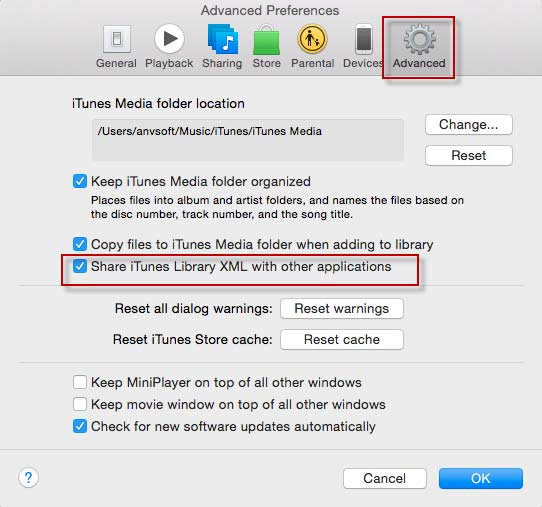 Haven't resolved your problem after trying above methods? Feel free to contact us via Email: support@noteburner.com